The #1 Solution to
Heal & Prevent Razor Bumps
Calm & Hydrating Aftershave

Are you tired of dealing with razor bumps, burn, ingrown hairs, and irritation after shaving or waxing? Bump Patrol For Her is the new gold standard in ladies hair removal. Patrol Grooming Calm & Hydrating aftershave is proven to be effective at eliminating and preventing the lingering effects of hair removal! This powerful formula has been specifically designed to work on the most common areas that women shave - the bikini area, underarms, and legs. 
Try it now and achieve a bump-free, irritation-free, clear skin finish, every time!

discover the formula to keep your skin
Smooth & healthy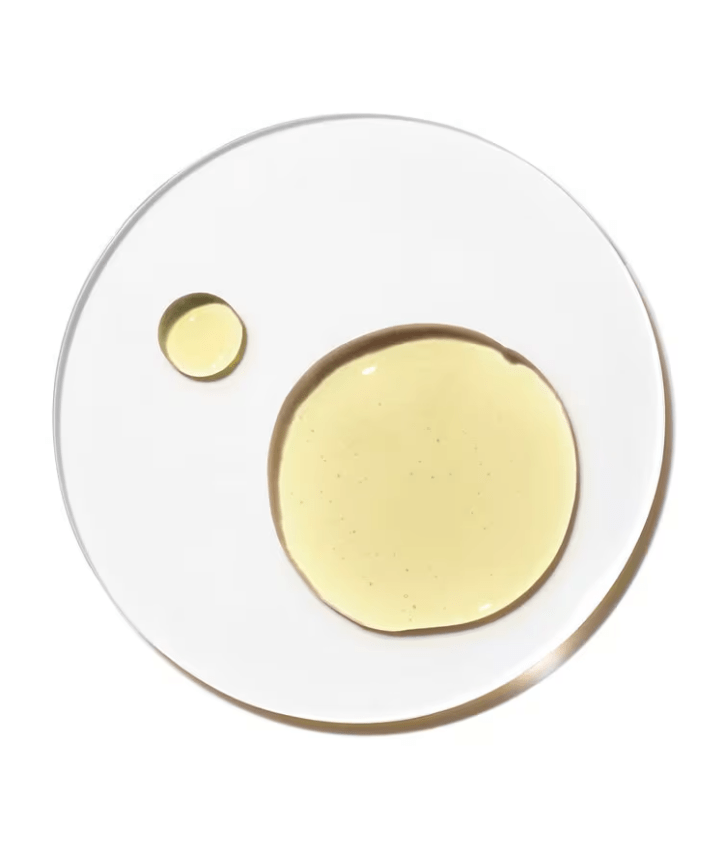 Chamomile
To Disinfect The Skin & Prevent Bacteria From Entering The Hair Follicle. Stopping Bumps For Good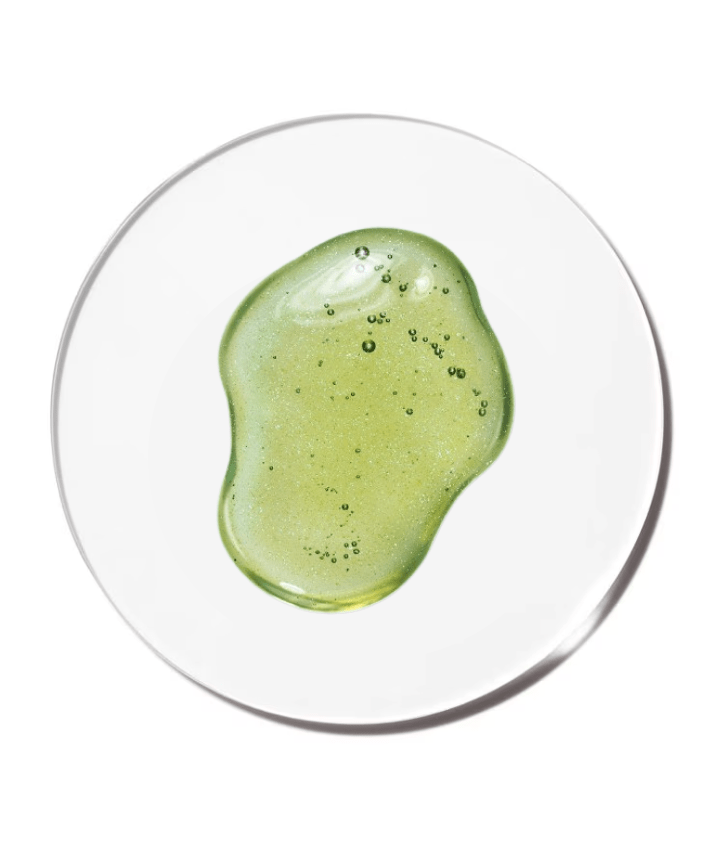 Green tea
To Reduce Irritation & Remove Dead Skin Cells That Can Clog Hair Follicles.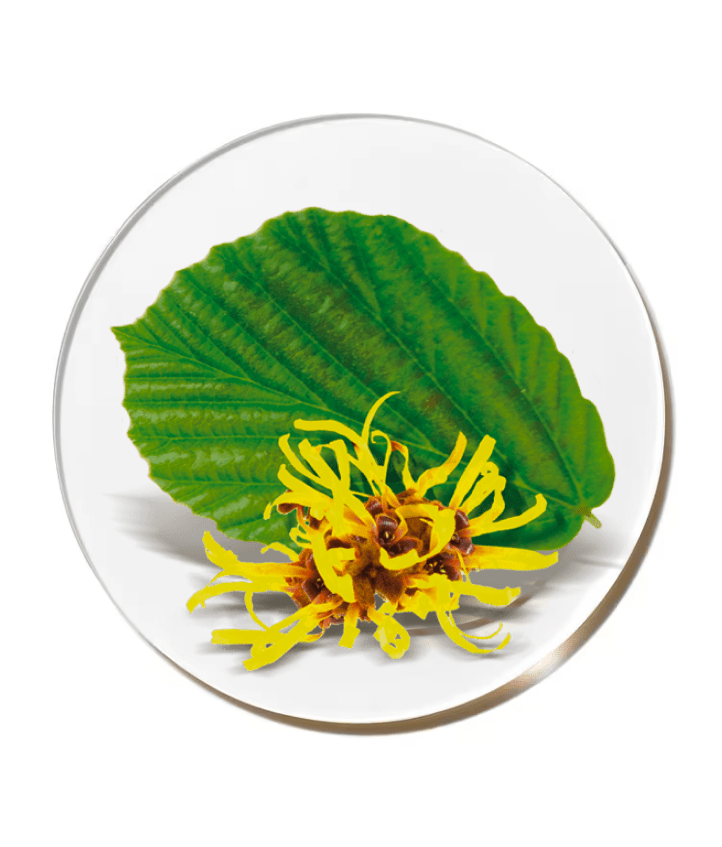 witch hazel
To Soothe The Skin For An Added Boost Of Protection And Nourishment.
DON'T LET RAZOR BUMPS RUIN YOUR SHAVE
UNDERSTAND HOW THEY FORM AND GET RID OF THEM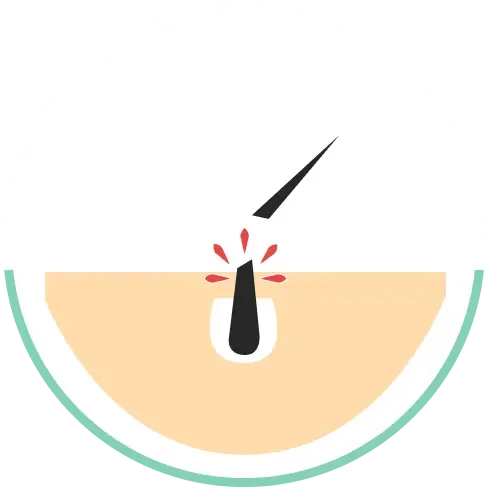 removal
When hair is removed, it can sometimes get caught beneath the skin.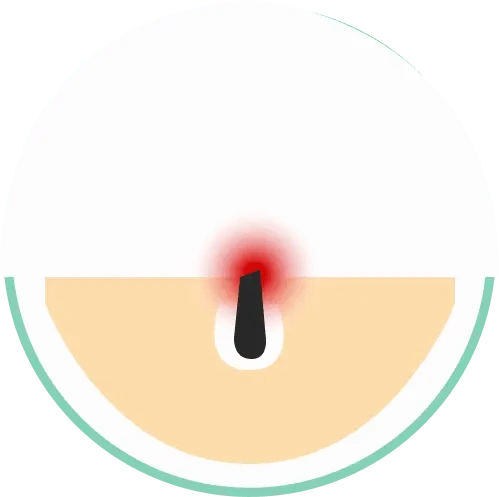 swelling
If not treated correctly, it can get trapped beneath the skin.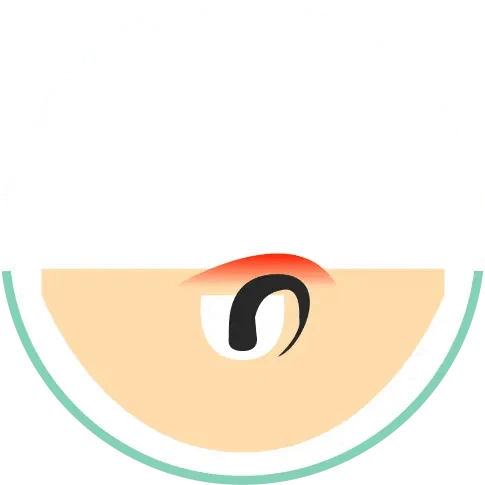 bumps
As the hair continues to grow, it can cause further inflammation.
REVOLUTIONIZE YOUR SHAVING GAME
NO MORE BUMPS, NO MORE IRRITATION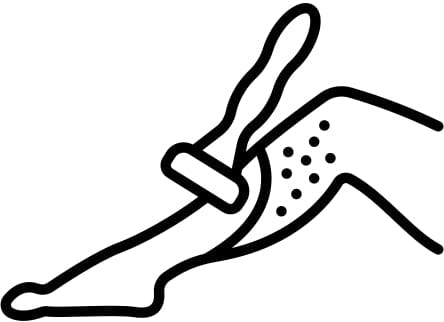 Shave
Best used after hair removal, such as shaving. After shaving, it's important to rinse the skin to remove any excess shaving cream.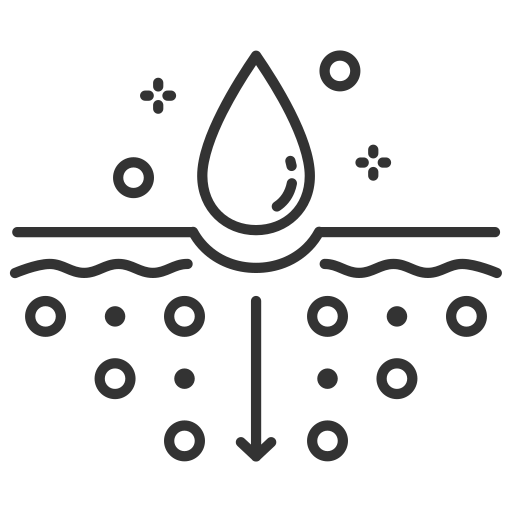 Treat
Apply to prevent and treat razor bumps. The active ingredients Work to soothe the skin and prevent inflammation and irritation.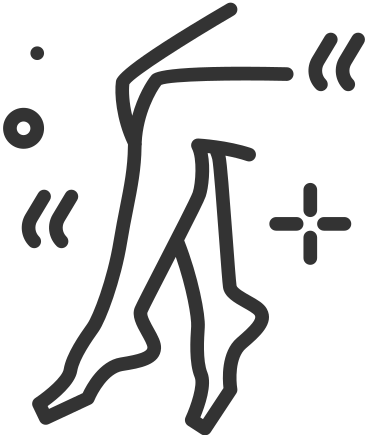 Appreciate
Enjoy smooth, healthy-looking skin that is free of razor bumps and irritation. Keeping your skin looking and feeling its best.
What Our Loyal Customers Are Saying
Real Customers, REAL RESULTS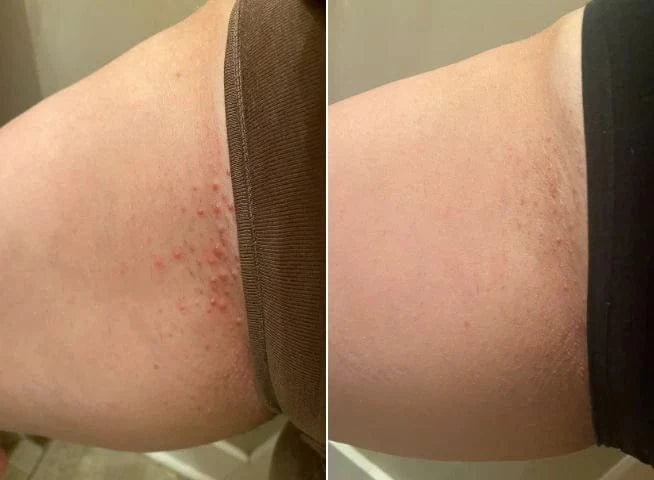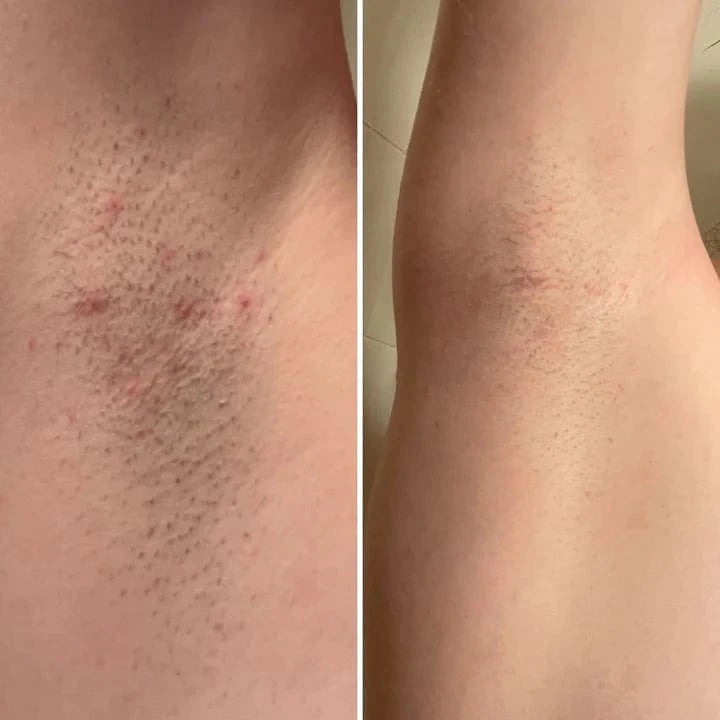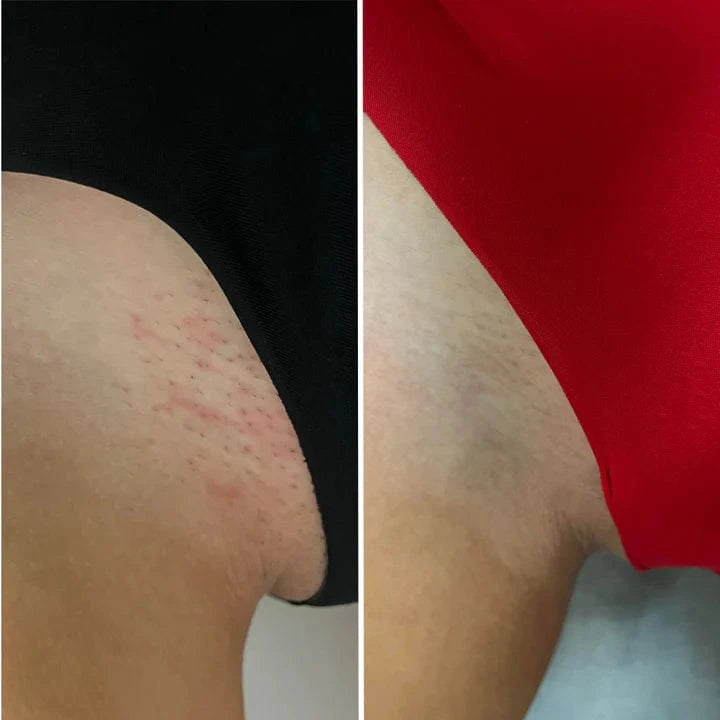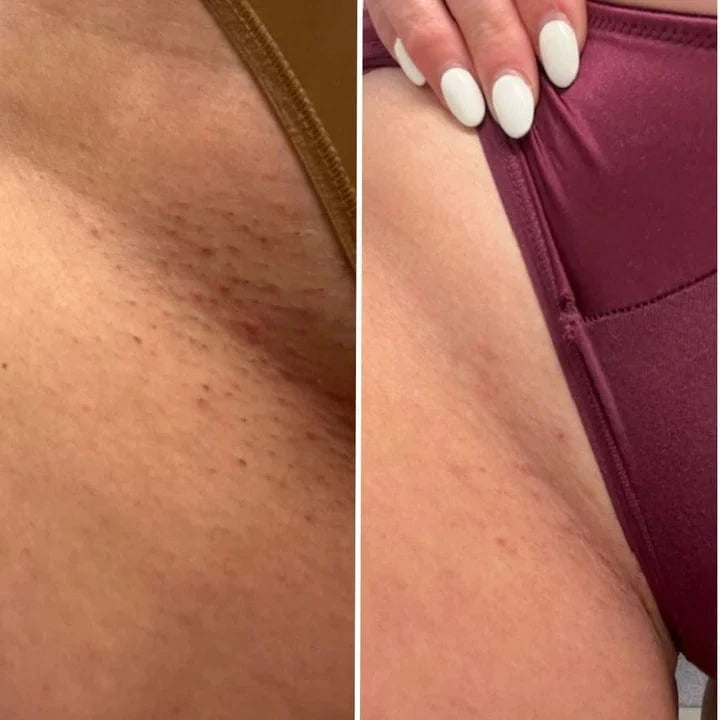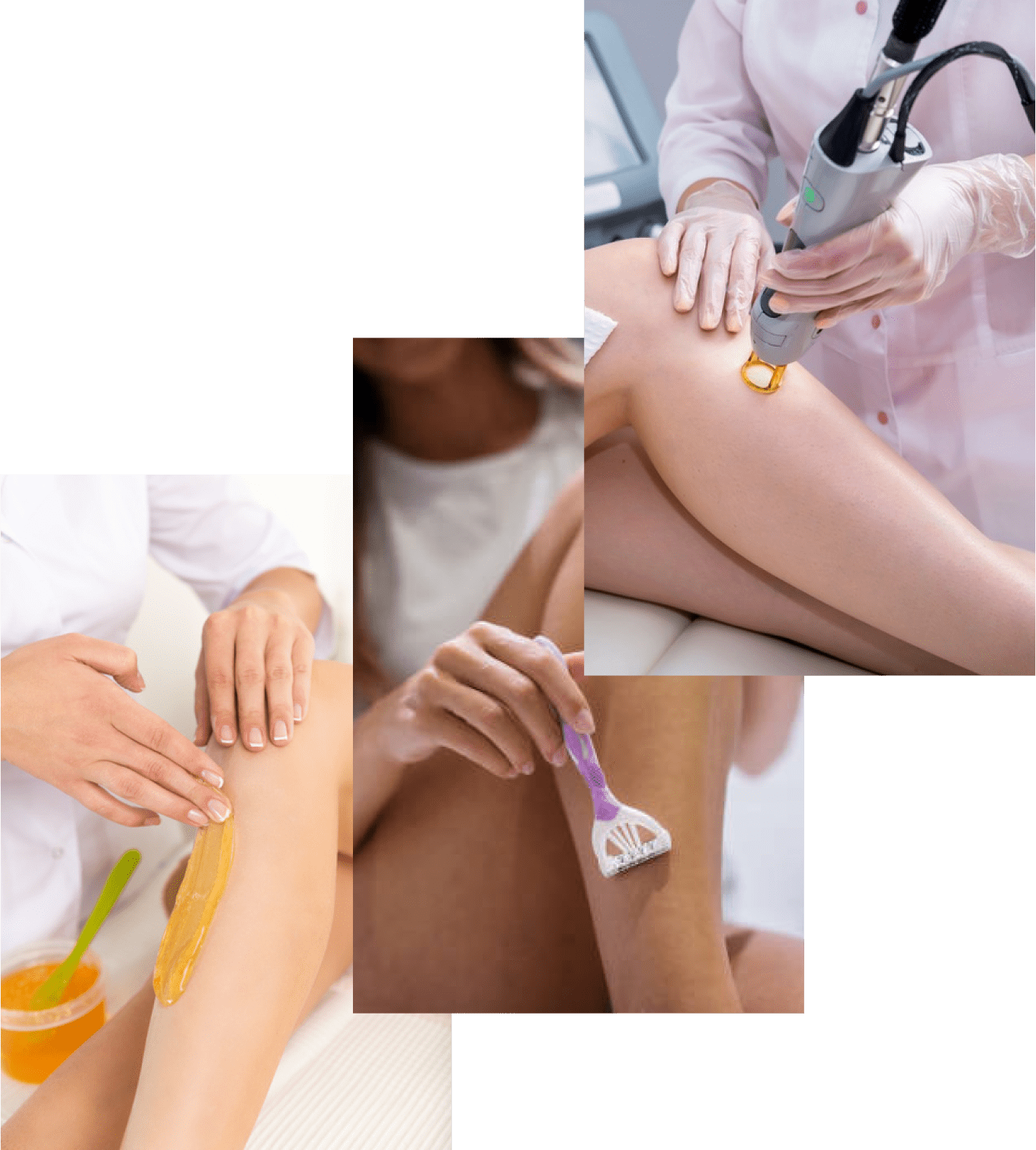 A versatile solution
Designed for all your hair removal methods
WAXING: Experience the silky smoothness of waxing, and trust in our versatile aftershave to protect and soothe your skin
SHAVING: Delight in the precision of shaving, while our adaptable aftershave provides exceptional skin protection.
LASER: Enjoy the long-lasting results of laser hair removal, and rest assured that our aftershave's advanced formula will keep your skin protected and irritation-free.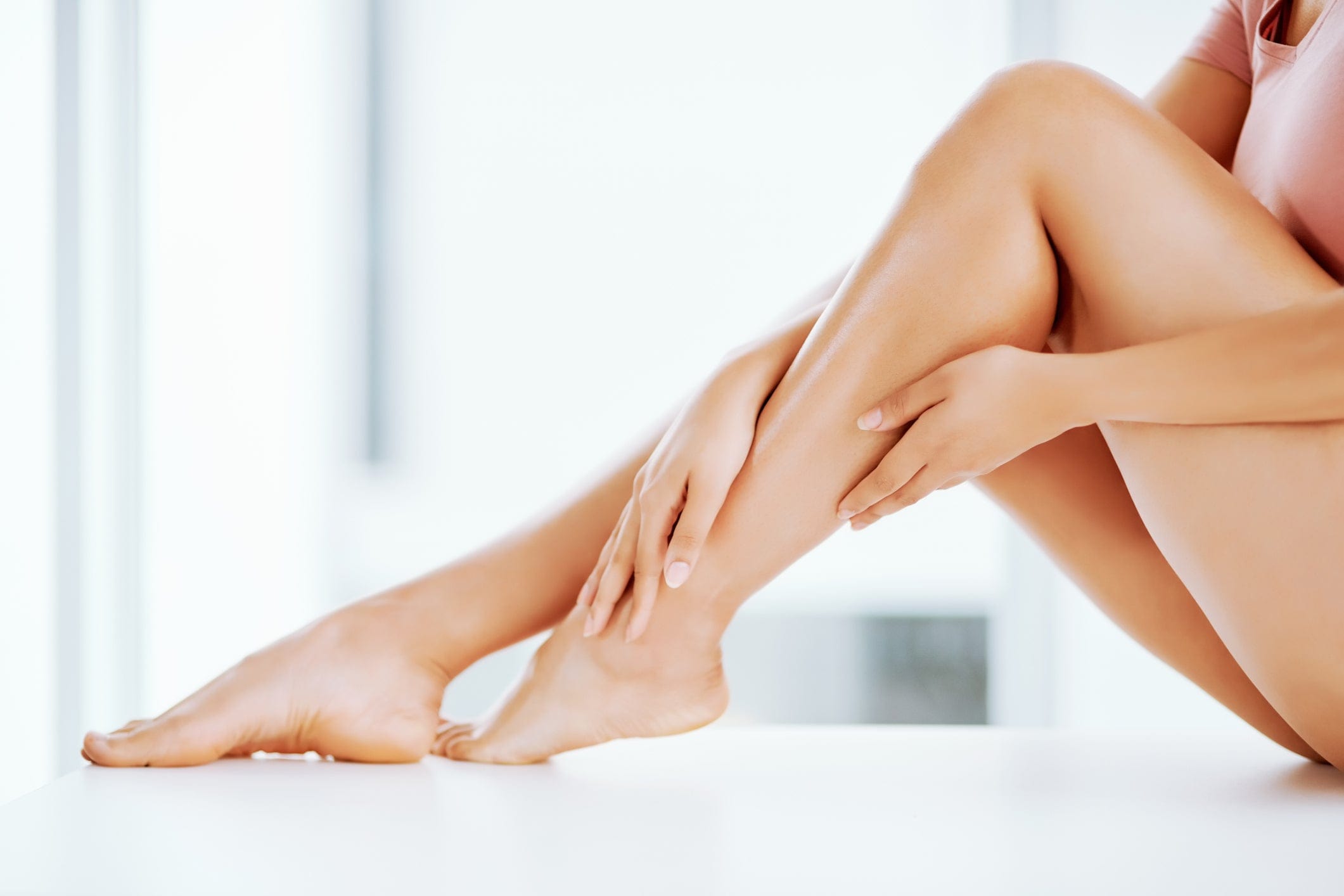 Revolutionize Your Skincare Routine
The Secret to Healing Bumps and Irritation
CLOSE PORES & TIGHTEN SKIN: reduce the risk of ingrown hairs and razor bumps.
SOOTHE AND CALM SKIN: reduce the risk of irritation and inflammation.
NOURISH: hydrate and revitalize your skin, leaving it feeling refreshed.
TOP RATED GROOMING since 1991
WHY CHOOSE US?
Quick Shipping
All of our product ship from our warehouse in Atlanta, Georgia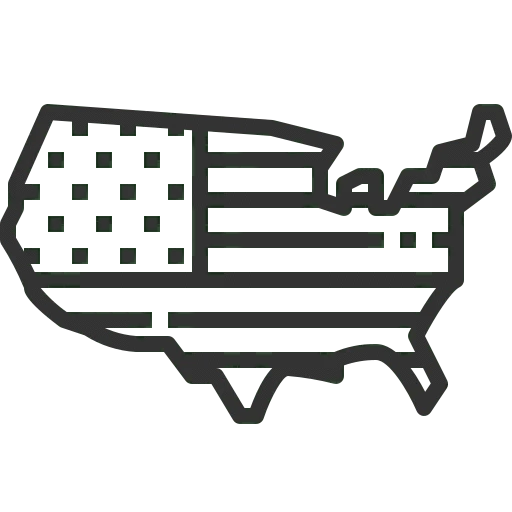 Made in USA
All of our products are locally sourced and produced in the United States

Organic
All of our products that are sulfate-free, paraben-free, and dye-free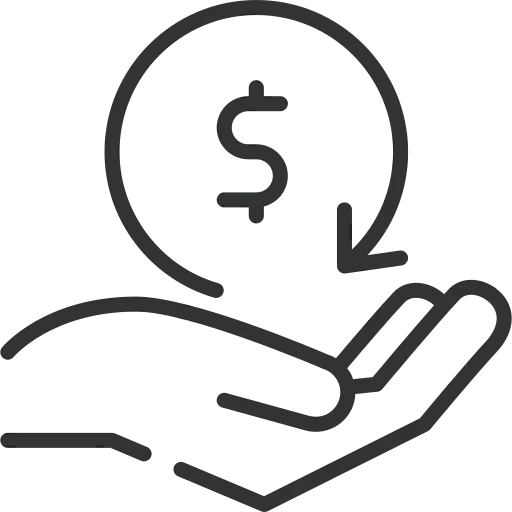 satisfaction
Every order is backed by our 14-Day money back guarantee.
Real Customers. Real Results.
Real Reviews
Shipping
Bump Patrol for Her Aftershave is a specially formulated aftershave designed to help prevent razor bumps and irritation after shaving.
Bump Patrol for Her Aftershave is specially formulated with ingredients that are designed to address the specific needs of women's skin, which can be different from men's skin. It is also free of harsh chemicals that can further irritate the skin.
It depends on where you are. Orders processed here will take 5-7 business days to arrive. Overseas deliveries can take anywhere from 7-16 days. Delivery details will be provided in your confirmation email.
Bump Patrol for Her Aftershave contains ingredients that help to soothe and calm the skin after shaving, reducing the risk of razor bumps and irritation. It also helps to keep the skin hydrated, which can further reduce the risk of irritation.
Bump Patrol for Her Aftershave is suitable for most skin types, but if you have particularly sensitive skin, it's always a good idea to do a patch test first to make sure you don't have a reaction.
Bump Patrol for Her Aftershave can be used after every shave to help keep your skin smooth and bump-free.
The kit is made with natural ingredients and is safe for most skin types, including sensitive skin.
The amount of time a bottle of Bump Patrol for Her Aftershave lasts will depend on how often you use it, but a typical bottle should last several weeks to a few months.
Yes, Patrol Grooming is cruelty-free and does not test on animals.
The scent of the aftershave is a light rose and lavender scent that is not overpowering.
Yes, Bump Patrol for Her Aftershave can be used on any area of the body where you experience razor bumps and irritation.
Yes, Bump Patrol for Her Aftershave can be used as part of your regular skincare routine and can be used in conjunction with other skincare products.
Yes, the kit is backed by a 14 day money-back guarantee.
Other
You can contact us through our contact page! We will be happy to assist you.