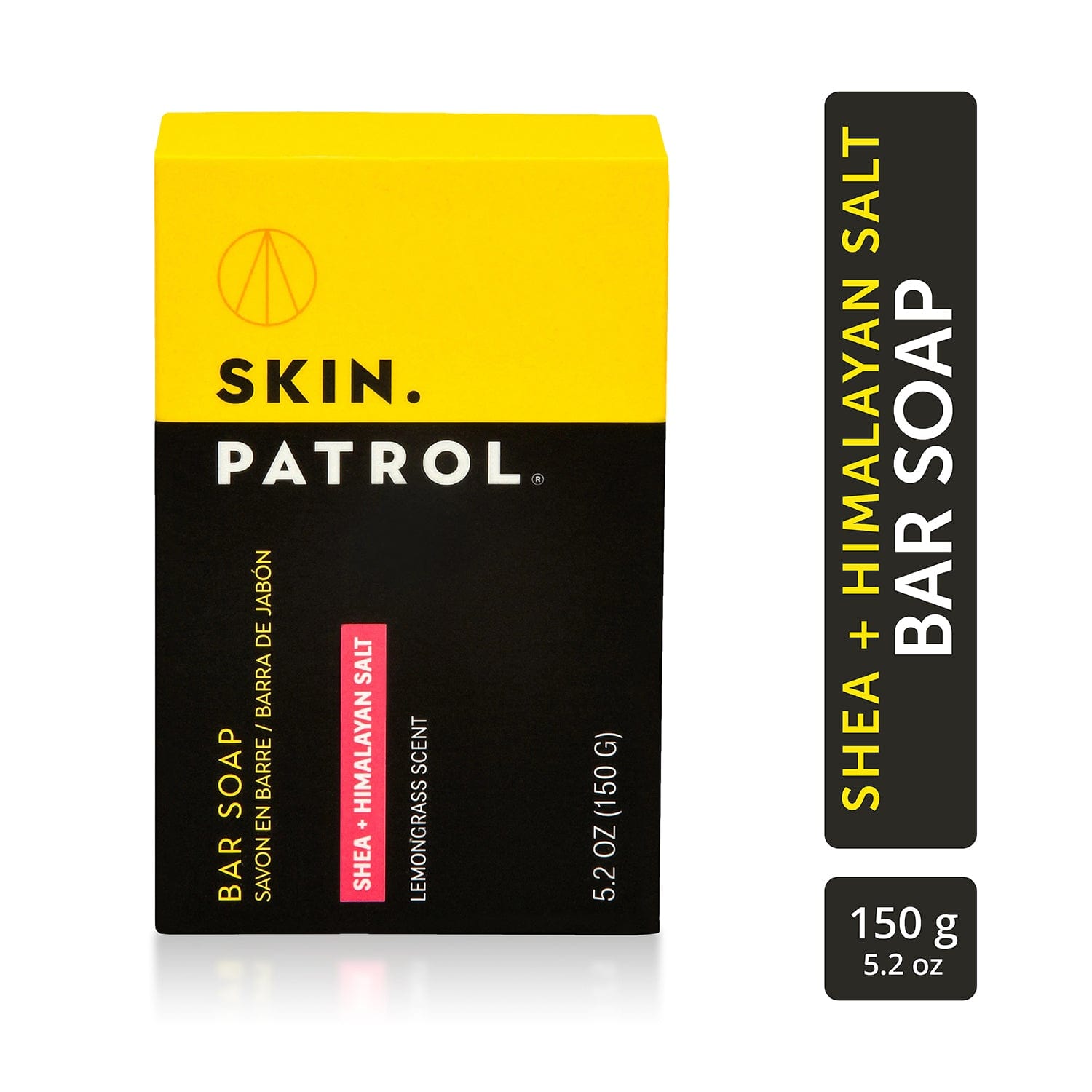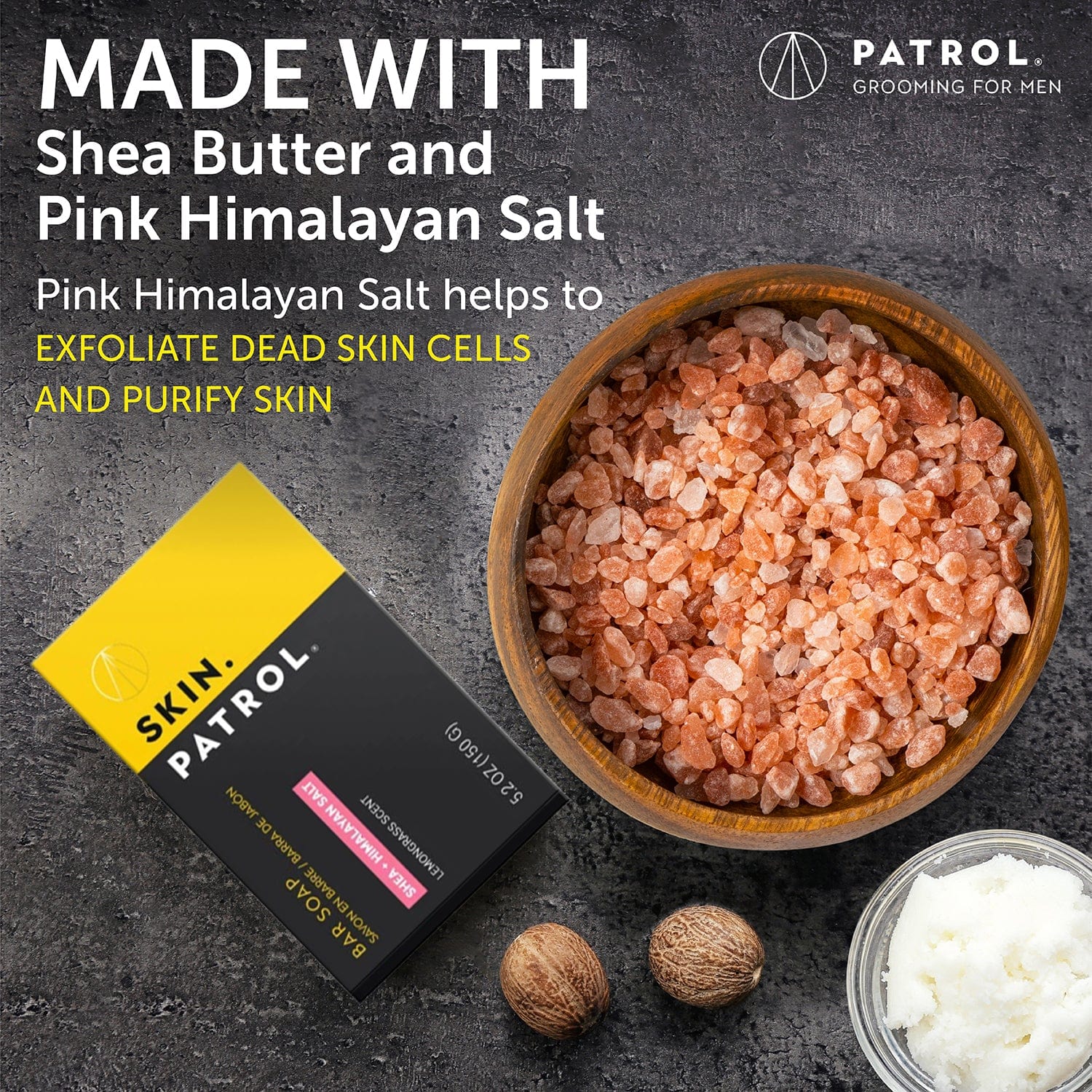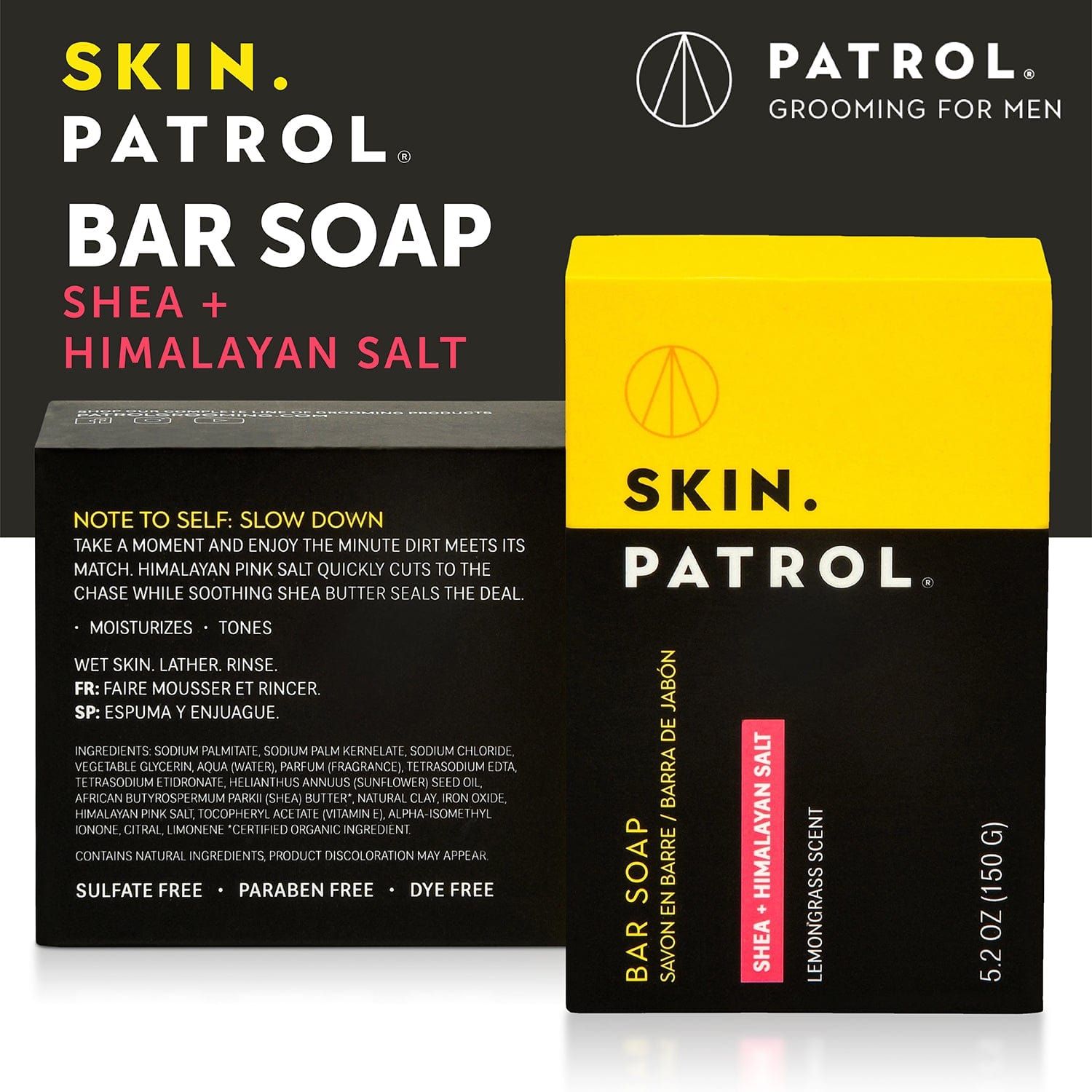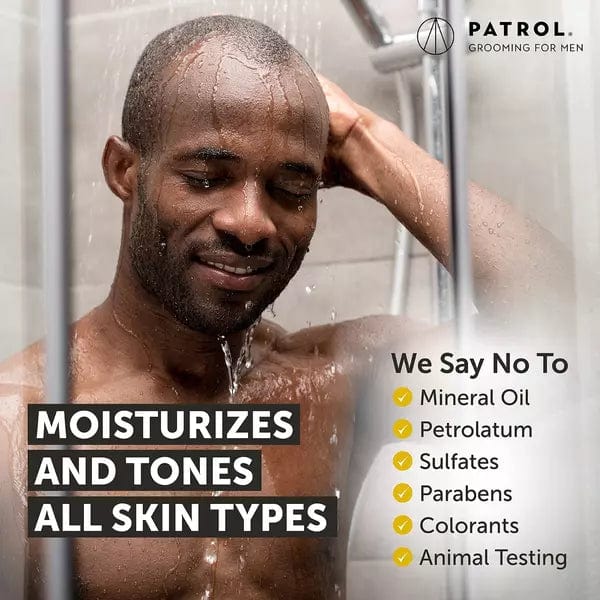 Bar Soap - Pink Salt & Shea Butter
TAKE A MOMENT AND ENJOY THE MINUTE DIRT MEETS ITS MATCH.🥊 
Himalayan Pink Salt quickly cuts to the chase while soothing Shea Butter seals the deal. Cleans & Moisturizes.

Top 7 Reasons To Use Skin Patrol Shea + Himalayan Pink Salt Bar Soap
1. Detoxifies the Skin: Himalayan Pink Salt can draw out toxins, impurities, and environmental pollution from the skin to leave it clean and soft.  Patrol Salt & Shea is the healing all-natural mineral-infused soap bar to use when you want your skin to feel clean,  revitalized, and relaxed.
2. Hydrates the Skin: Well-hydrated skin is the sign of healthy skin that glows naturally. Himalayan salt keeps the skin hydrated along with all the minerals to make your skin look fresh and young.
3. Balances The PH: Imbalanced skin pH can cause skin breakouts and acne. Himalayan salt can prevent this by balancing the pH level of the skin while Shea Butter softens, conditions and tones the skin.
4. Deodorizes: The benefits of Shea + Himalayan Salt are immense due to their combined antibacterial properties this soap bar will leave the skin feeling fresh and pleasant.
5. Treats Acne: Himalayan salt can be used to treat acne by balancing sebum production Shea butter helps to reduce acne spots to help make your skin clear. Shea Butter has long been used to treat other skin infections such as eczema and allergy.
6. Skin Relaxation: Himalayan pink salt contains minerals and trace elements that get absorbed into the skin to provide incredible healing and therapeutic benefits.  Himalayan Salt is also a great way to relax cramped muscles while Shea Butter soothes skin and provides tone.
7. Gentle Exfoliation & Moisturization: Exfoliation is a vital step in any skincare regime. Salt helps by gently removing dead skin cells and generating new ones. Shea cleanses and moisturizes the skin by providing so many essential minerals to it. Together Salt & Shea increase surface skin blood circulation to make the skin glowing and healthy. 
 What Can I Expect From Skin Patrol Himalayan Pink & Shea ?   
A clean look without ashy or dry spots

Even tone not oily or overly matte

Looks touchable 

Acne reduction

Good response when touched not slippery

 
NO Sulfates, Silicones, Petrolatum, Parabens, Mineral Oil, Synthetic Colors, Phthalates, PEG's, Animal Ingredients. Not tested on animals. Color Safe.