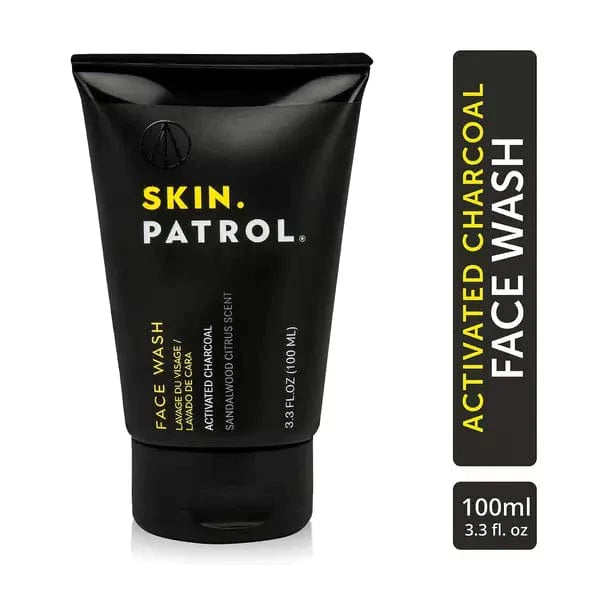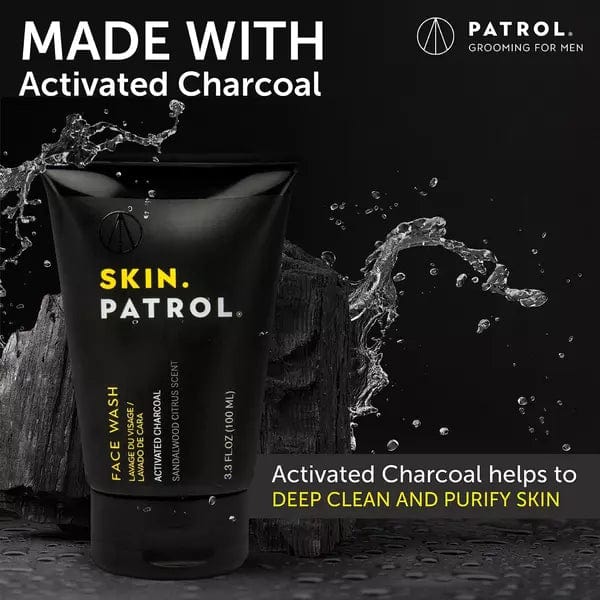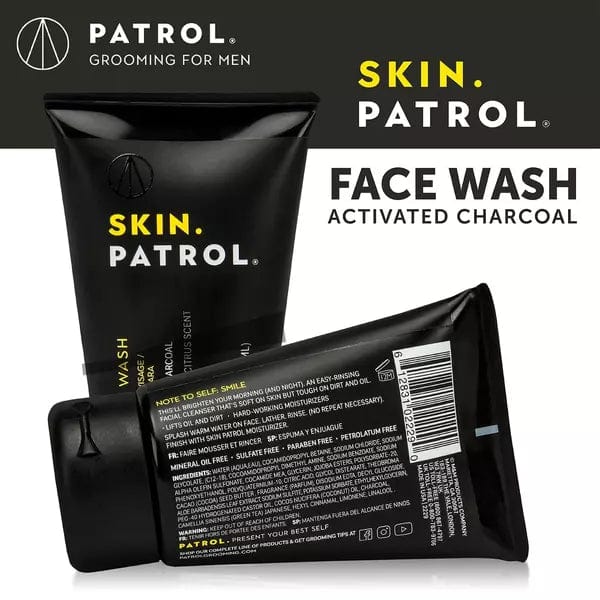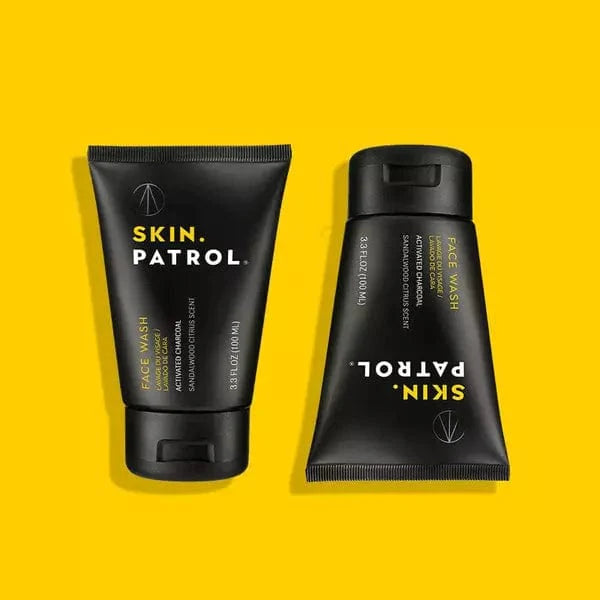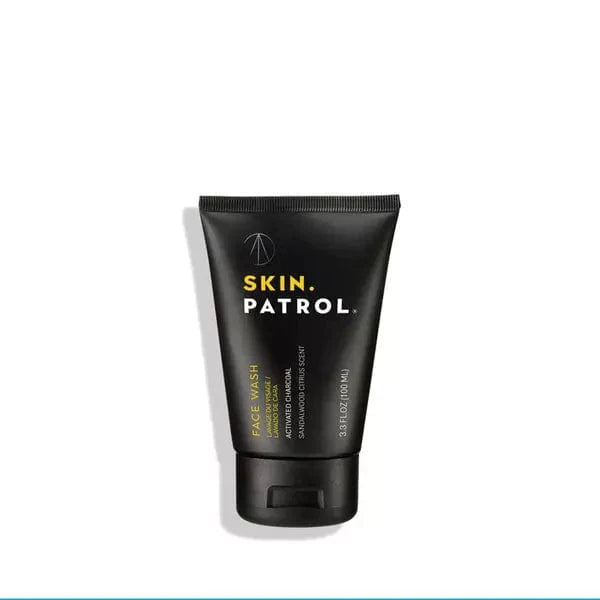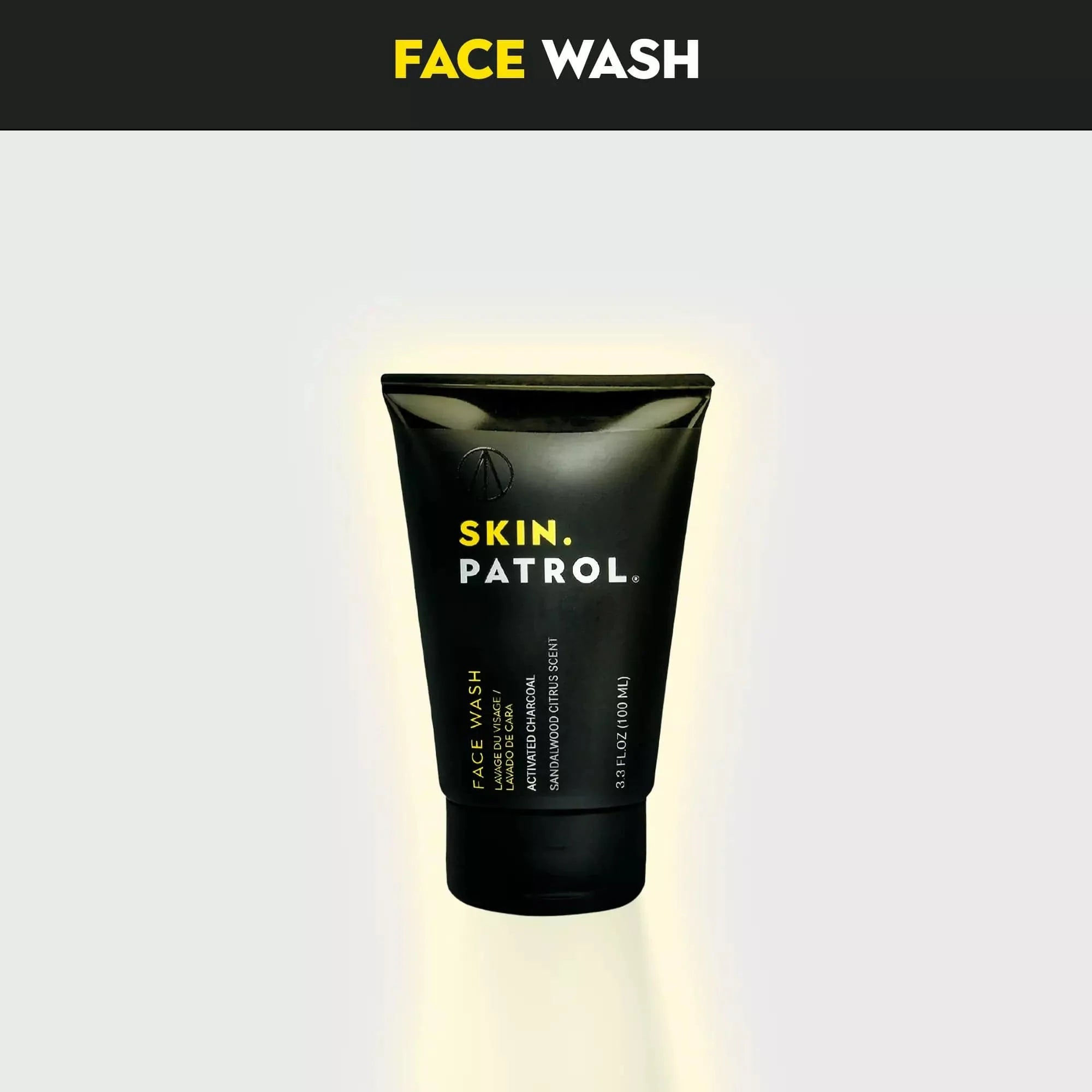 Face Wash
The Best Face Wash for Men- Plain and Simple
Hard-working moisturizing face cleanser with activated charcoal gently removes impurities without leaving skin tight or dry.  
It is a general rule that guys should wash face twice a day. Once in the morning and then again at night. 
FIVE REASONS TO USE Patrol Face Wash 💯
Patrol Face Wash contains charcoal to deep clean face unclogging pores

Cleans face to prevent acne, ingrown hairs and dry skin.

Stimulates and controls oil production preventing clogged pores

Prevents oil and dirt accumulation for radiant looking skin

Removes pollution to kill bacteria for healthy-looking and  glowing complexion 
A clean and refresh routine for your face is very necessary since men have larger pores that can clog easily.
What Can I Expect From My Patrol Face Wash?  
You can expect fresh, invigorated skin that feels energized, moisturized, supple, and soft to the touch. As a part of a holistic plan for healthy skin that includes diet, exercise, and proper hydration Patrol Face Wash plays an integral part.