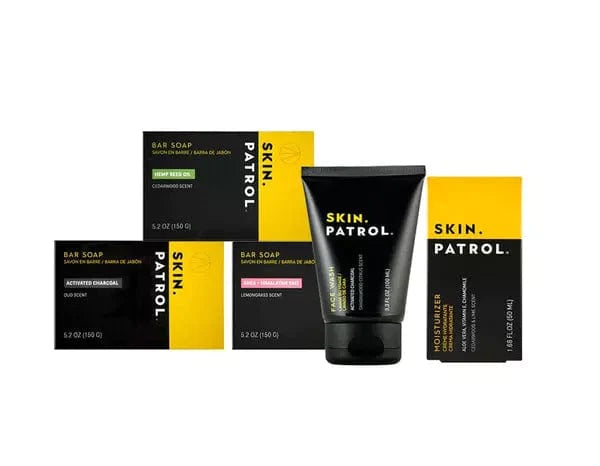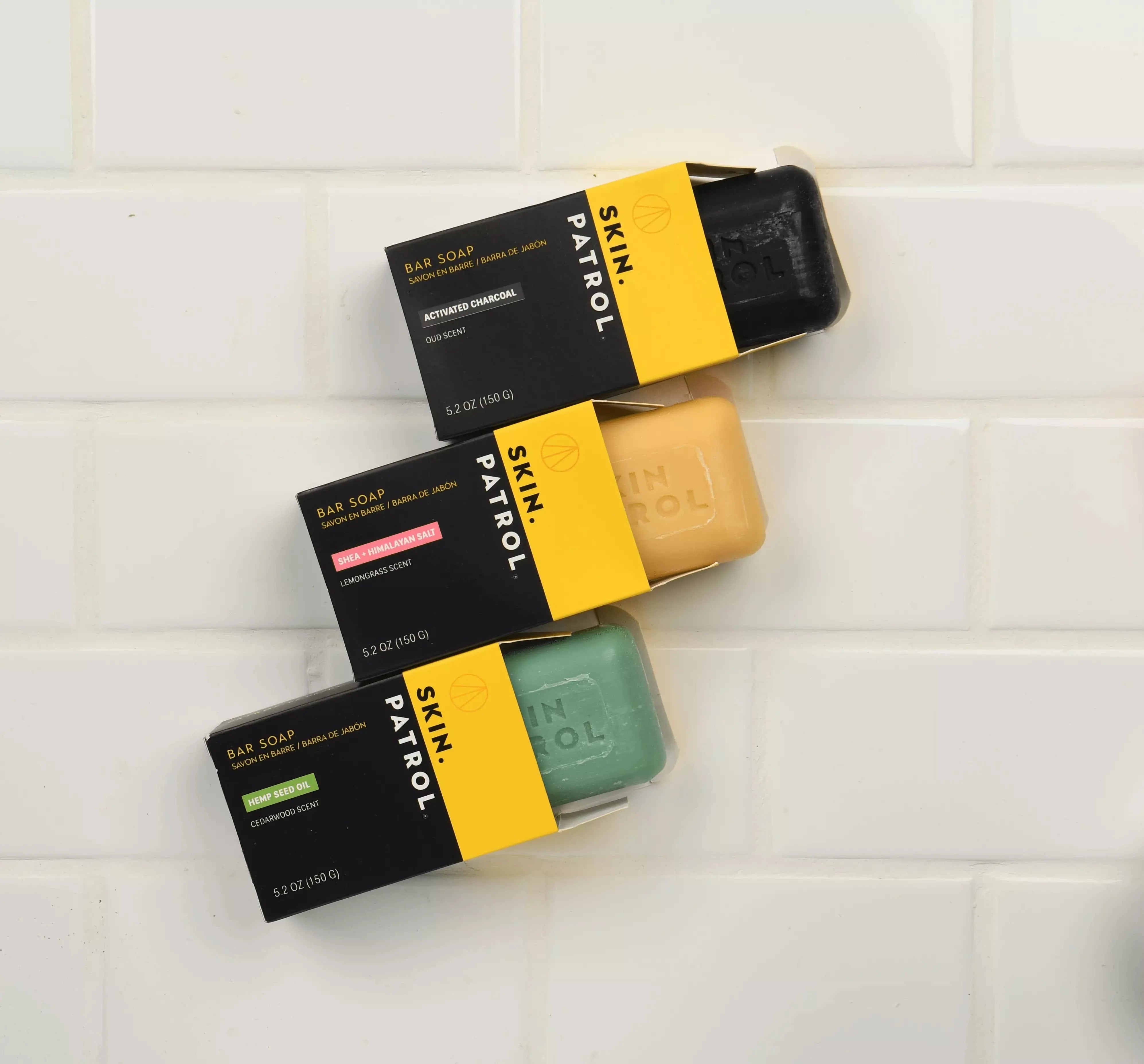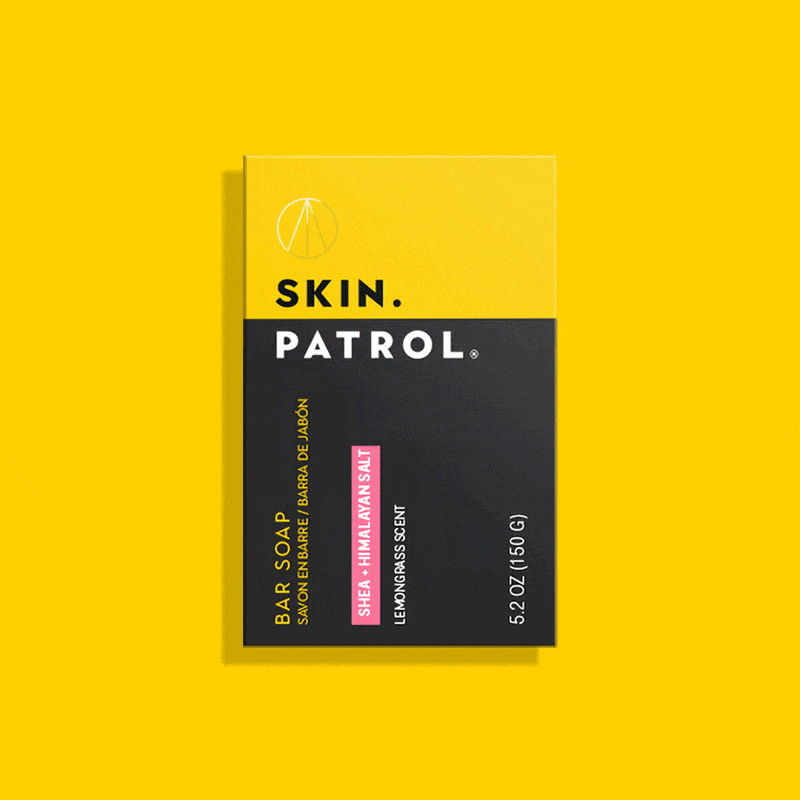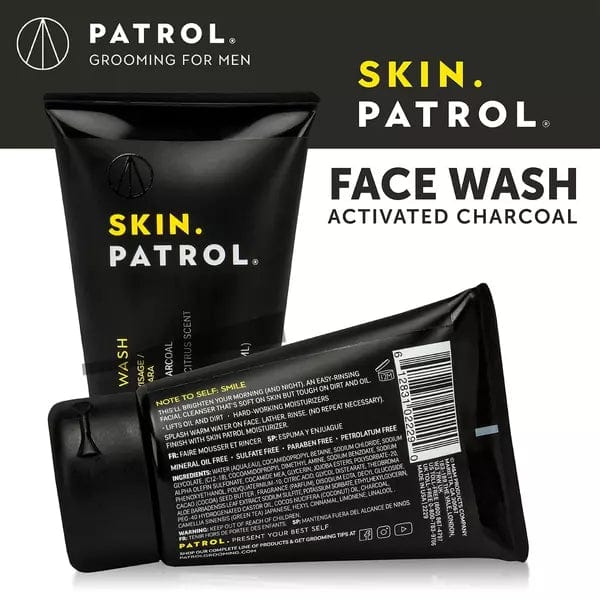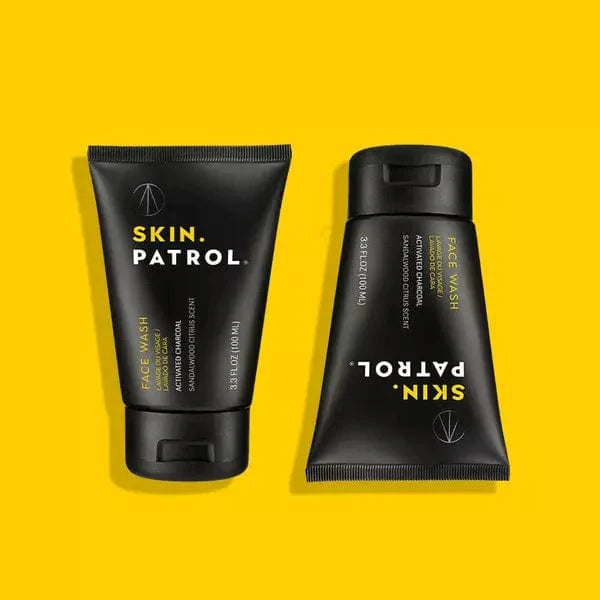 SMOOTH SKIN KIT
Ready for smooth radiant skin?

Say goodbye to a rough, bumpy complexion and say hello to a glowing, healthy appearance.

Our kit includes all the essentials for a complete skincare routine, expertly crafted to deliver real results. You'll see a noticeable difference formulated with natural ingredients and a proprietary formula in just a few short days.

So why wait? Get smooth, radiant skin today!
Includes:
Skin Patrol Moisturizer
Skin Patrol Face Wash
Skin Patrol Shea + Himalayan Salt Bar Soap
Skin Patrol Hemp Seed Oil Bar Soap
Skin Patrol Activated Charcoal Bar Soap

Keeping your healthy and radiant
How it works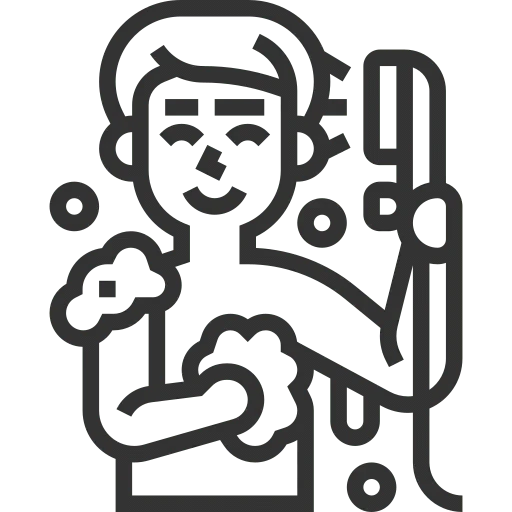 body wash
Exfoliate: Remove Dead Skin Cells, Revealing Smoother Skin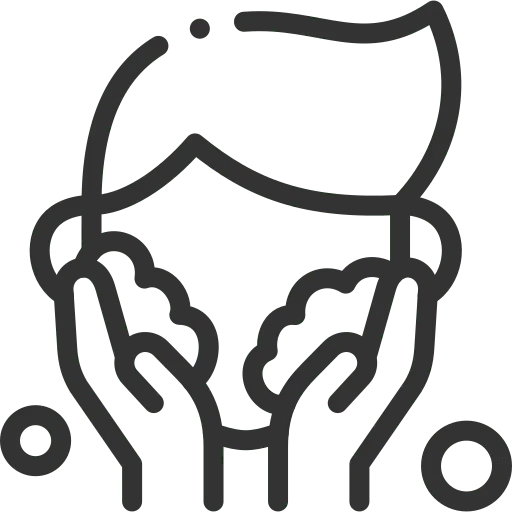 face wash
Cleanse: Remove Impurities While Keeping Your Skin's Natural Oils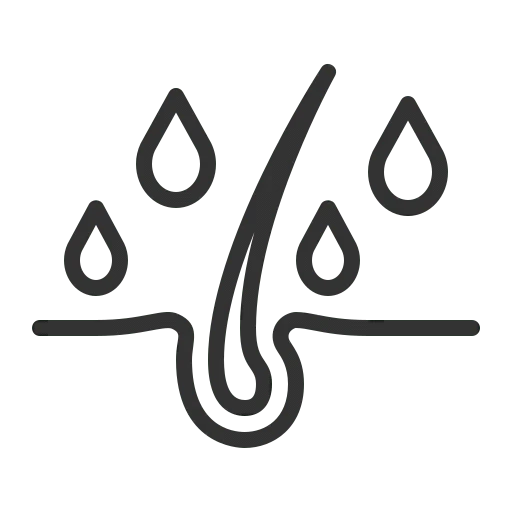 Moisturize
Treat: Hydrate and Rejuvenate While Protecting Your Skin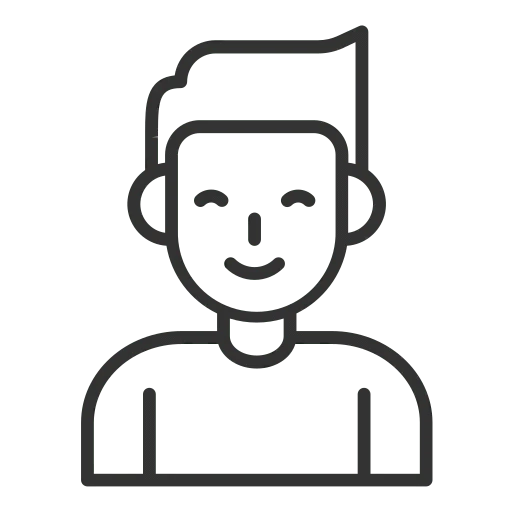 Radiant skin
Protect: Everyday. All Day Hydration. Sun Protection
Everything you need for perfect skin
What's In The Kit?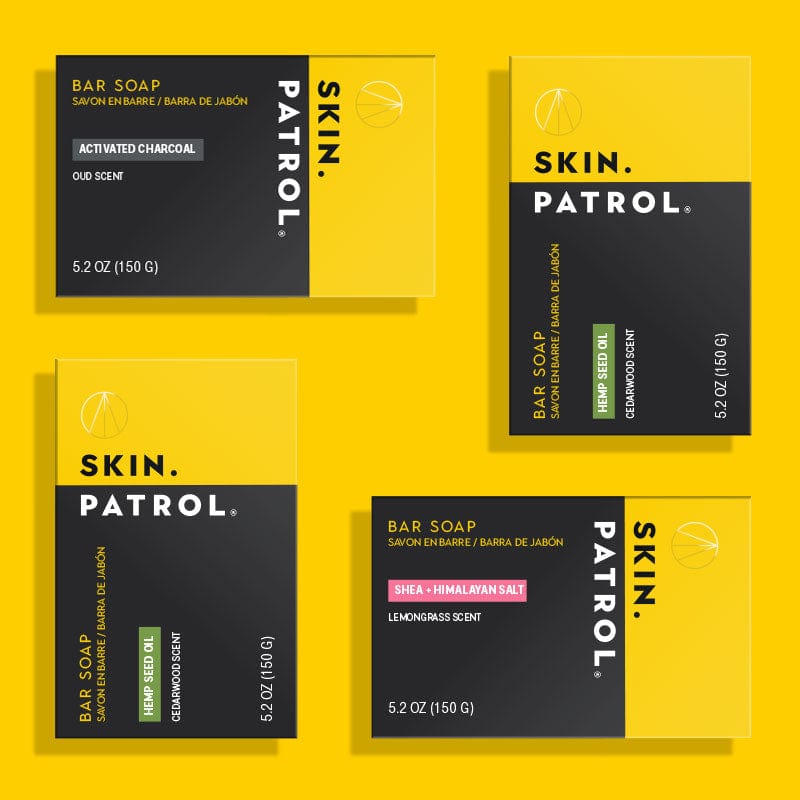 The Perfect Exfoliator
BODY SOAP BAR
DEEP CLEANSE: The nourishing formula effectively removes impurities without stripping your skin of its natural oils.
EXFOLIATION: The soap gently exfoliates dead skin cells, leaving your skin smooth and refreshed.
NOURISHMENT: Infused with natural ingredients, the soap provides essential hydration to your skin, leaving it feeling soft and supple.
RADIANT SKIN: Regular use gives you a healthy, radiant glow, leaving you with a refreshed and revitalized complexion.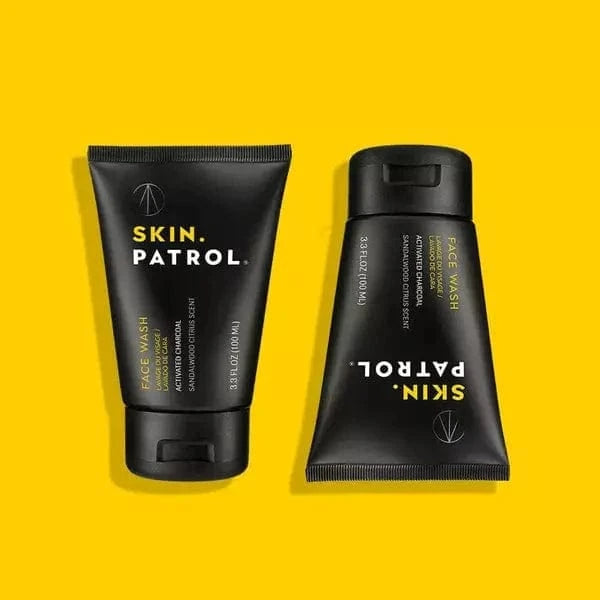 A SOOTHING CLEANSER
FACE WASH
GENTLE EXFOLIATION: Gently exfoliates dead skin cells, revealing smoother, brighter skin, every time you use it.
UNCLOG PORES - Dirt has met its match with this activated charcoal wash that cleans and unclogs your skins pores
ACTIVATED CHARCOAL - Known for its toxin absorbing qualities, it acts like a magnet pulling dirt and oil from your skin to be washed away
RADIANT GLOW: Achieve a healthy, radiant glow, leaving you with a refreshed and revitalized complexion every day.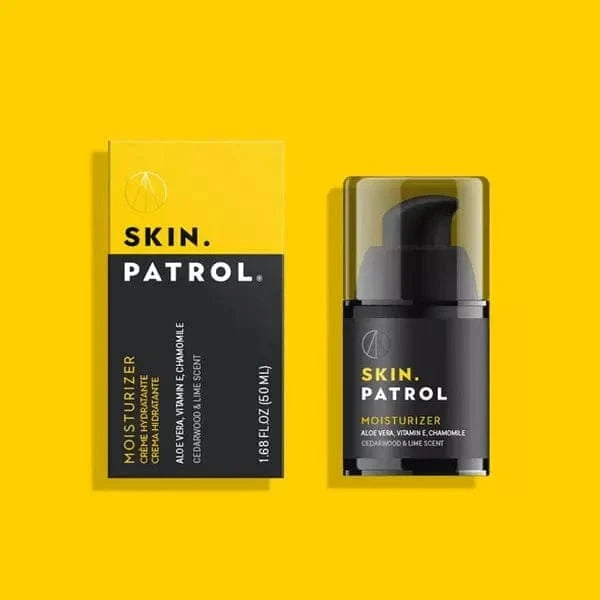 A VERSATILE PROTECTOR
SKIN MOISTURIZER
HYDRATING MOISTURIZER: Keep your skin hydrated and healthy. It contains soothing Aloe Vera, nutrient-rich Vitamin E and the calming antioxidant Chamomile.
FIGHTS RAZOR BUMPS: A moisturizer are proven to protect and repair your delicate skin. It prevents your skin from becoming too dry, while healing it from razor bumps, burns, ingrown hairs and inflammation.
SUN PROTECTION: Many Dermatologists recommend wearing sunscreen every day, even during winter. This daily moisturizing lotion contains Zinc which will provide protection against the sun's harmful rays.
What our most loyal customers are saying
Feautured Reviews
TOP RATED GROOMING since 1991
WHY CHOOSE US?
Quick Shipping
All of our product ship from our warehouse in Atlanta, Georgia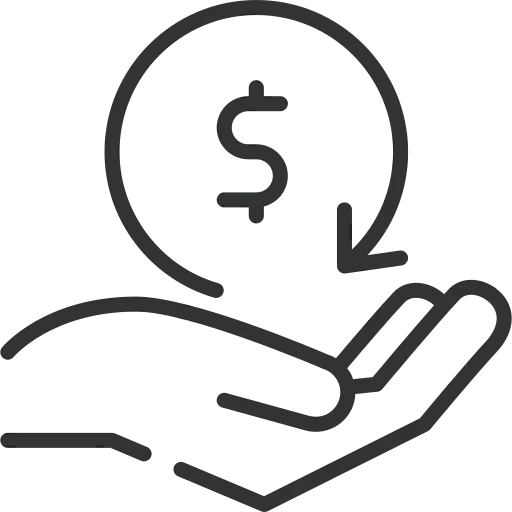 satisfaction
Every order is backed by our 14-Day money back guarantee.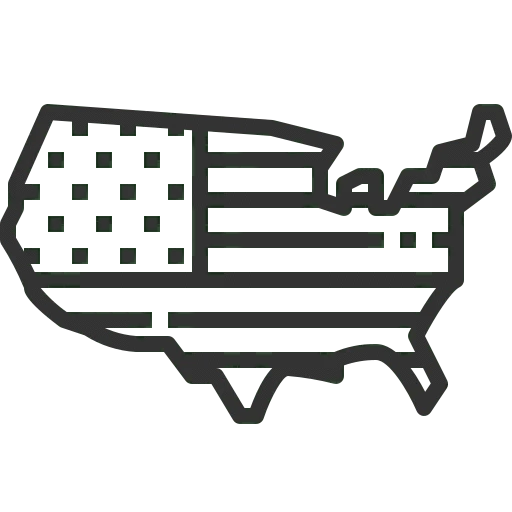 Made in the USA
All of our products are locally sourced and produced in the United States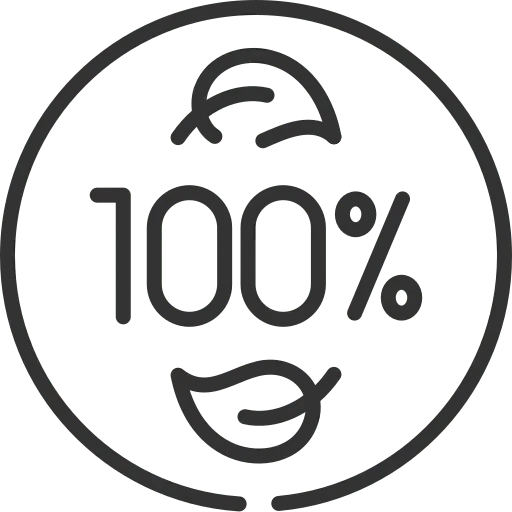 Organic
All of our products that are sulfate-free, paraben-free, and dye-free
Real Customers. Real Results.
Real Reviews
Shipping
The Smooth Skin Kit by Patrol Grooming is a complete skincare kit that includes everything you need for a smooth, radiant complexion. The kit includes a cleanser, nourishing treatment, and protective moisturizer.
The Smooth Skin Kit by Patrol Grooming is made with natural ingredients and a proprietary formula designed to deliver real results.

NO Sulfates, Silicones, Petrolatum, Parabens, Mineral Oil, Synthetic Colors, Phthalates, PEG's, Animal Ingredients. Not tested on animals. Color Safe.
It depends on where you are. Orders processed here will take 5-7 business days to arrive. Overseas deliveries can take anywhere from 7-16 days. Delivery details will be provided in your confirmation email.
The kit includes a 4-step process that cleanse, exfoliates, treats, and protects your skin. By incorporating the kit into your daily skincare routine, you can achieve smoother, brighter, and more radiant skin.
The kit can be used daily or as needed.
Yes, the kit can be used on all skin types.
The kit is made with natural ingredients and is safe for most skin types, including sensitive skin.
The kit typically lasts for several months, depending on usage.
Yes, Patrol Grooming is cruelty-free and does not test on animals.
Most users notice a noticeable difference in their skin within a few short days of incorporating the Smooth Skin Kit into their daily routine.
The Smooth Skin Kit can be purchased on the Patrol Grooming website or through authorized retailers.
Yes, the kit is backed by a 14 day money-back guarantee.
Other
You can contact us through our contact page! We will be happy to assist you.