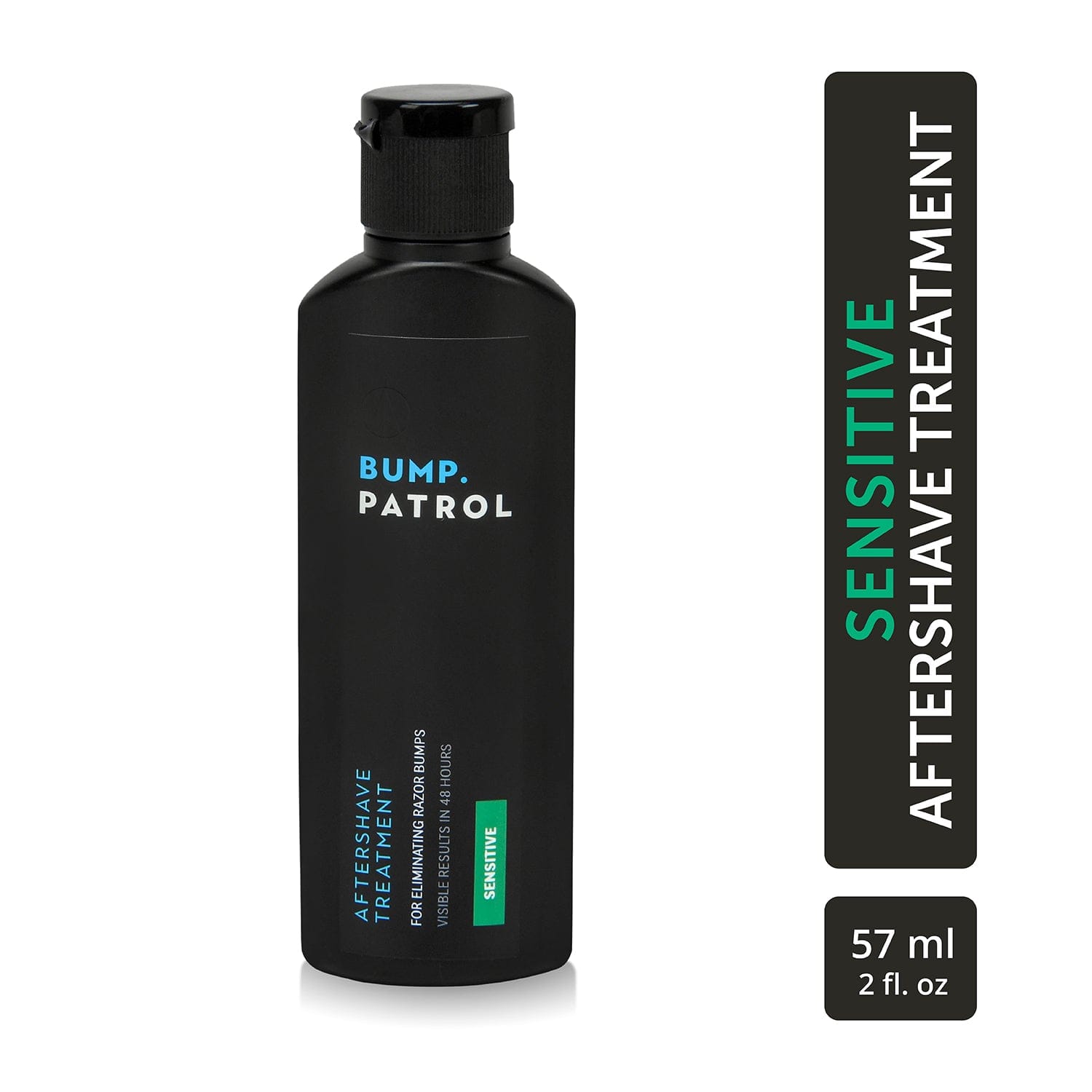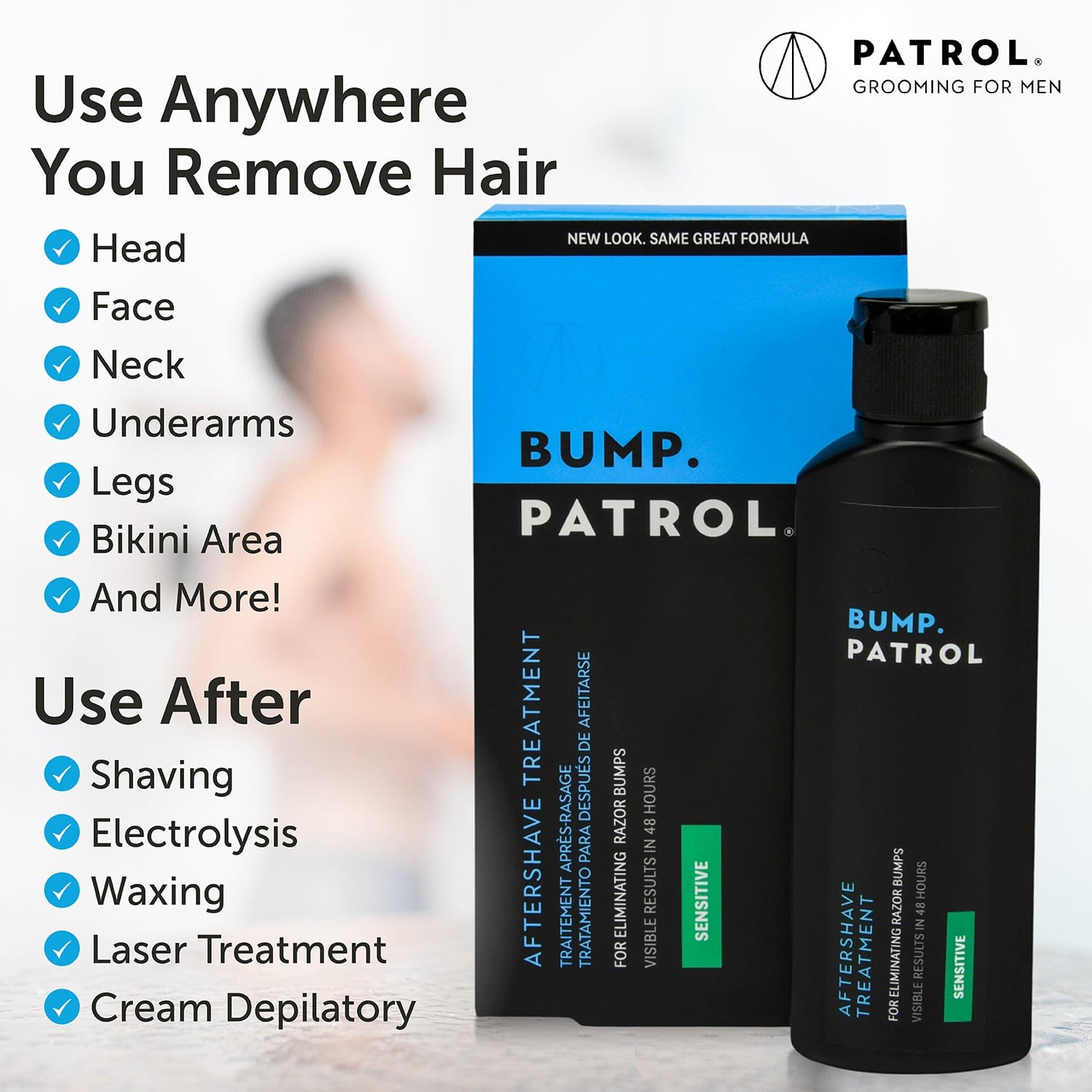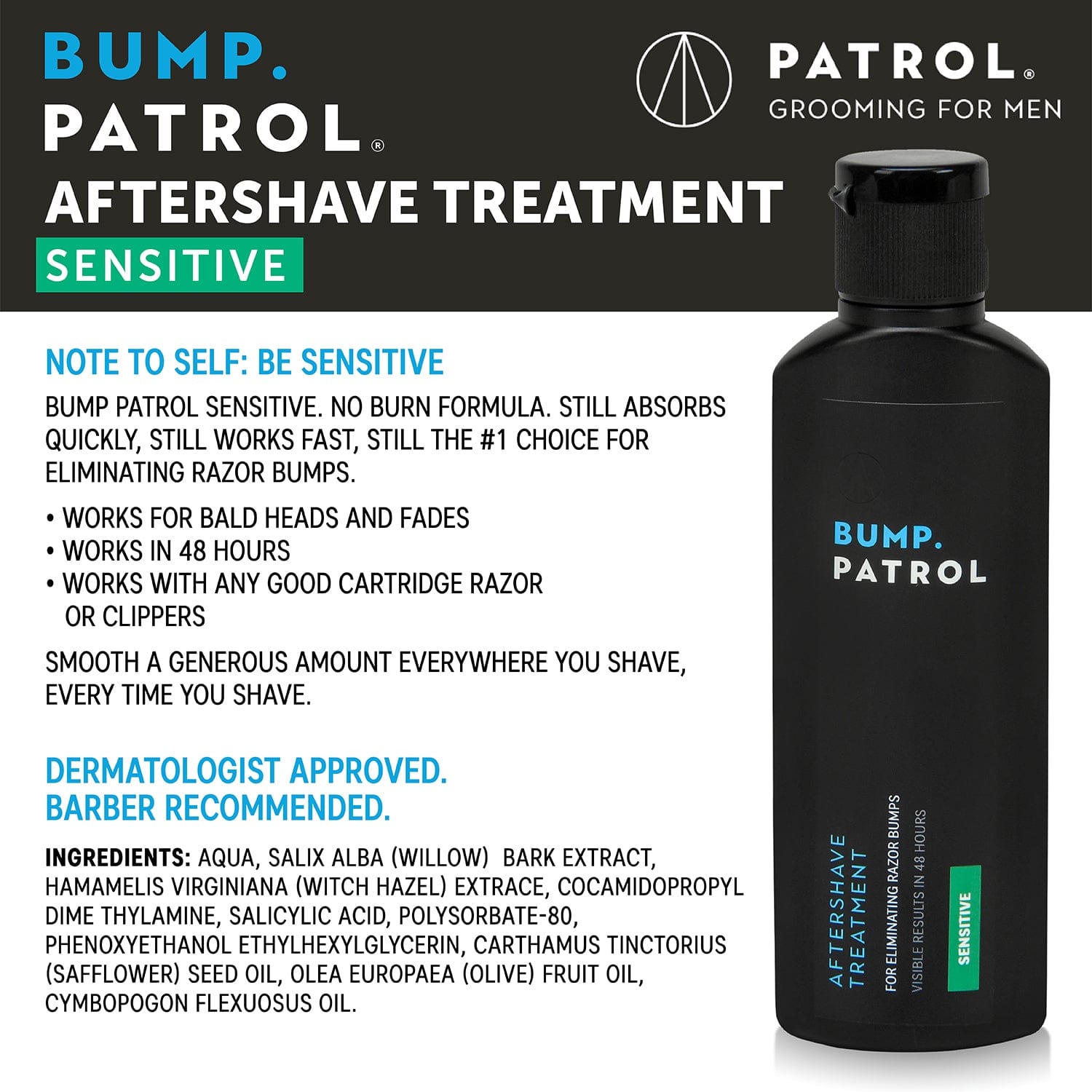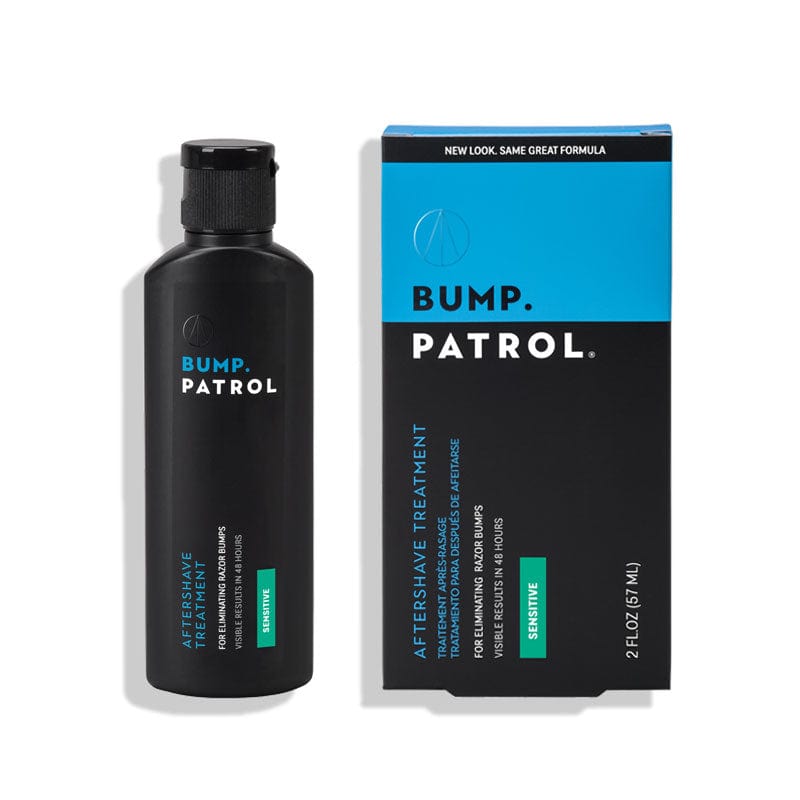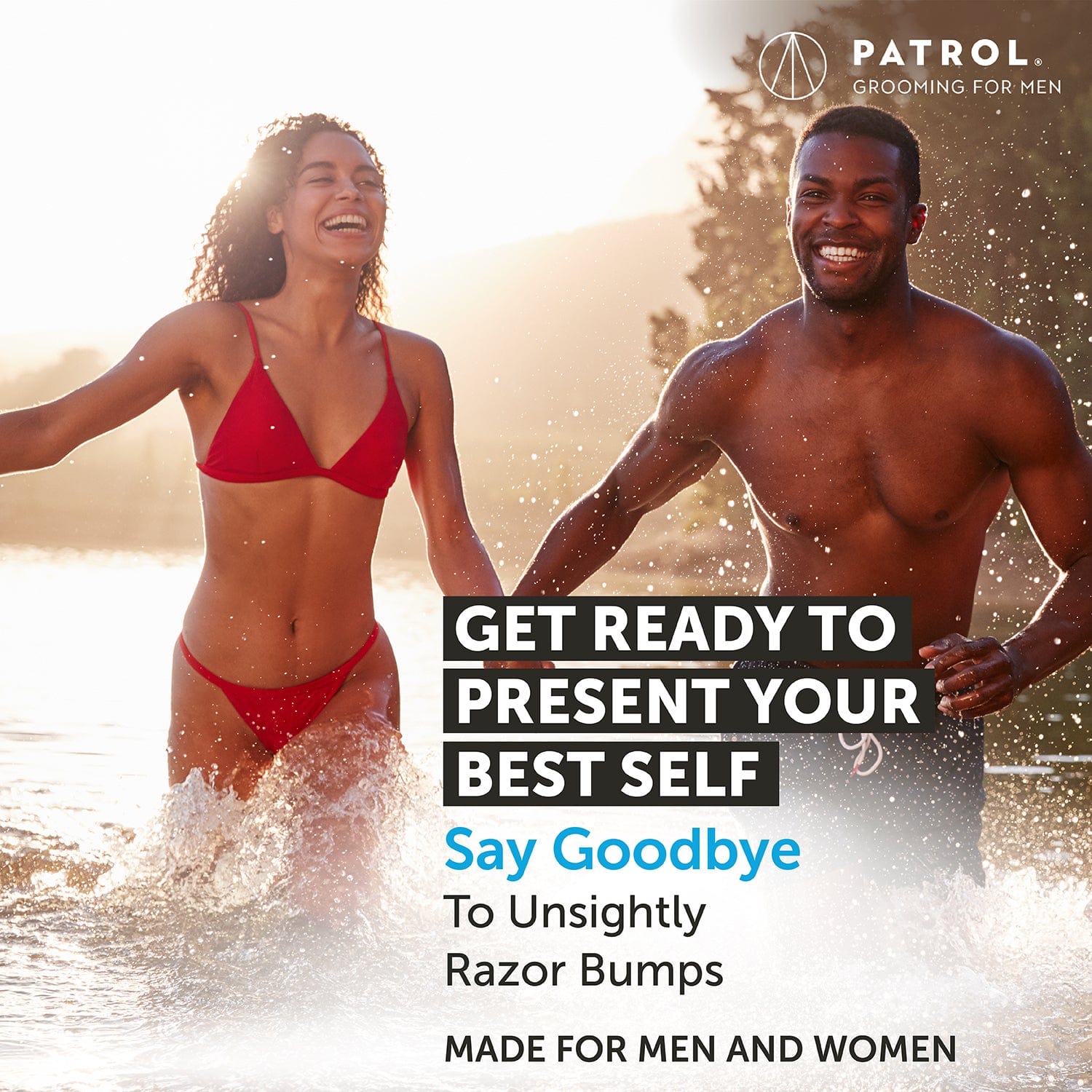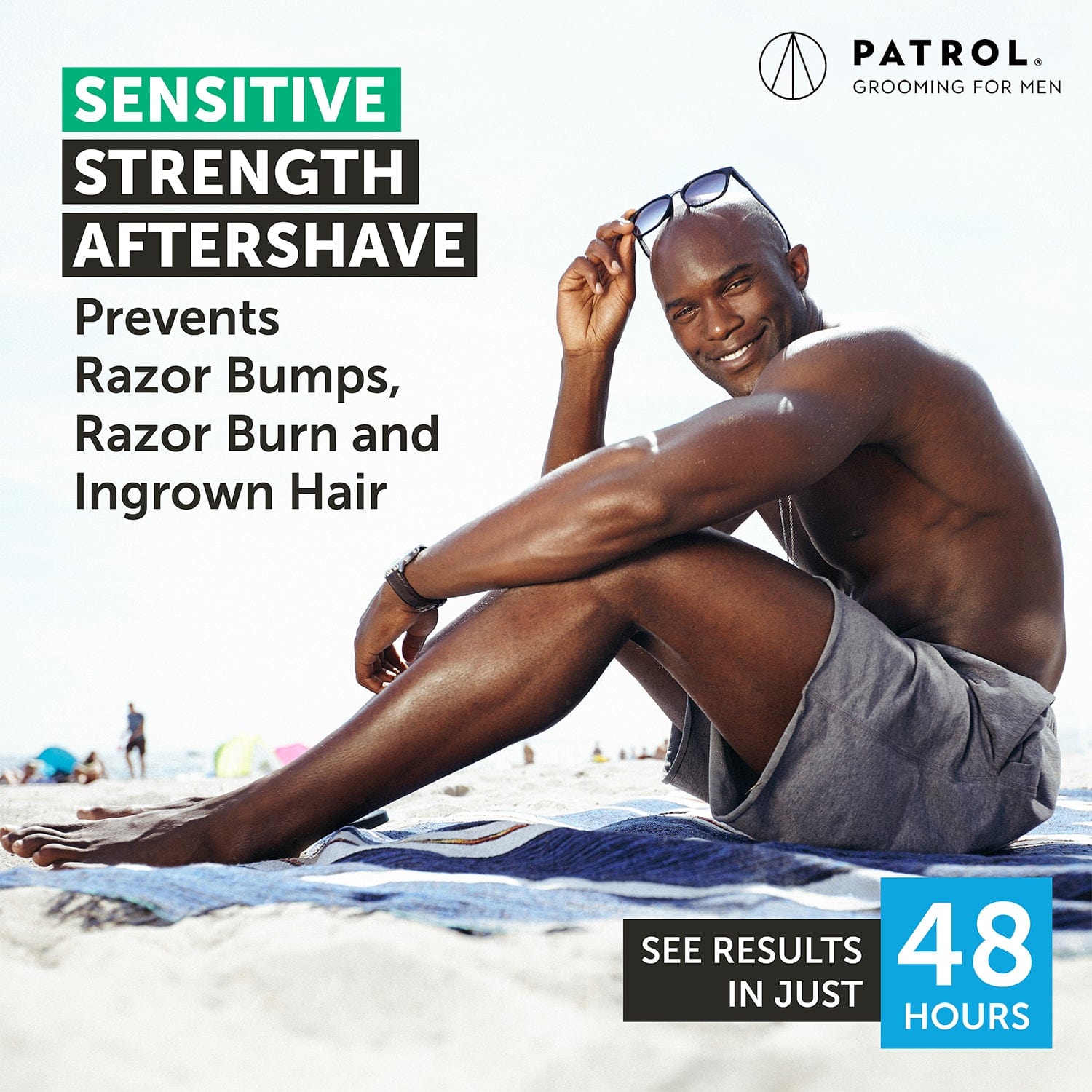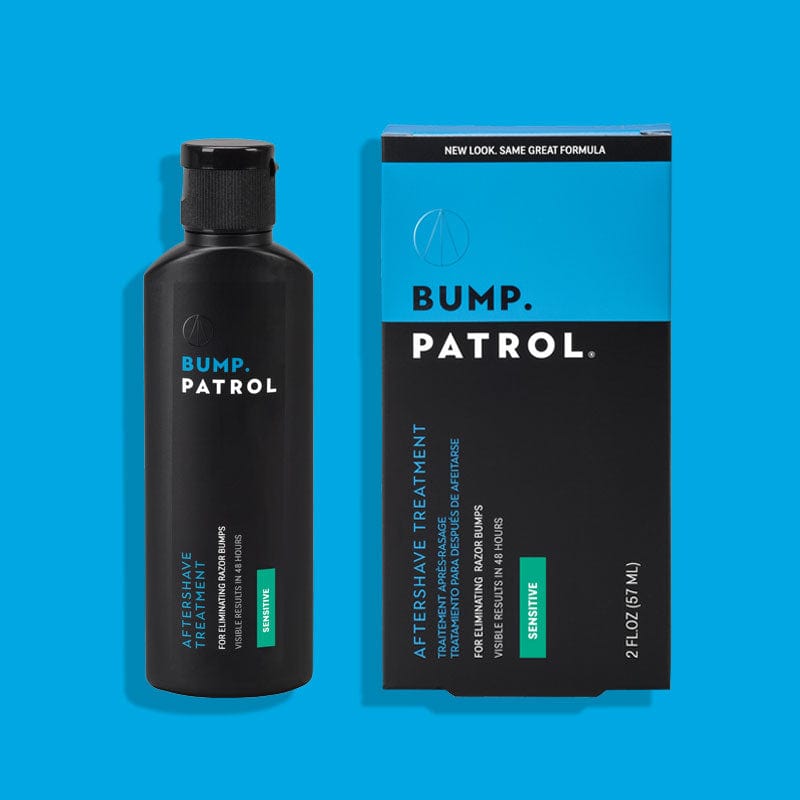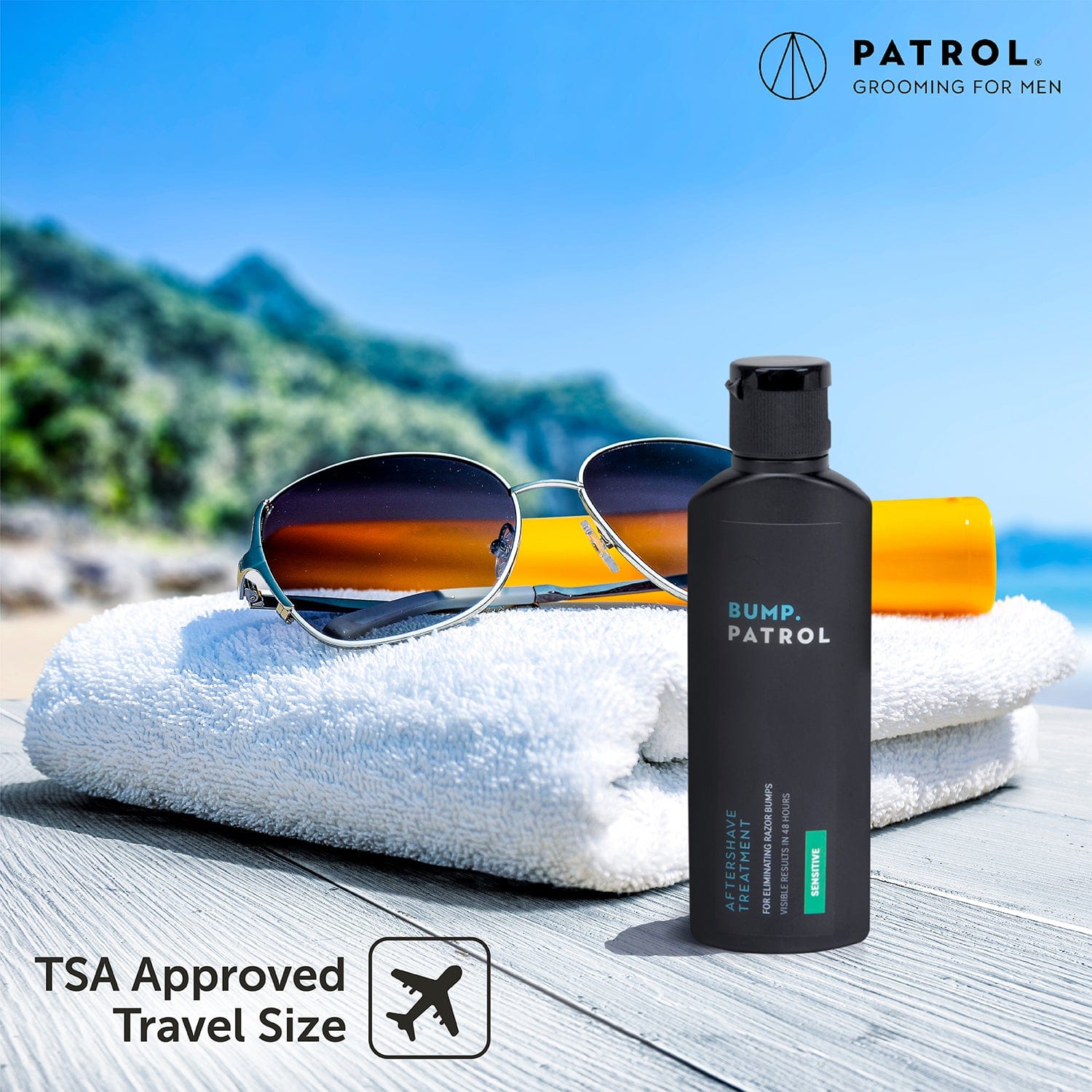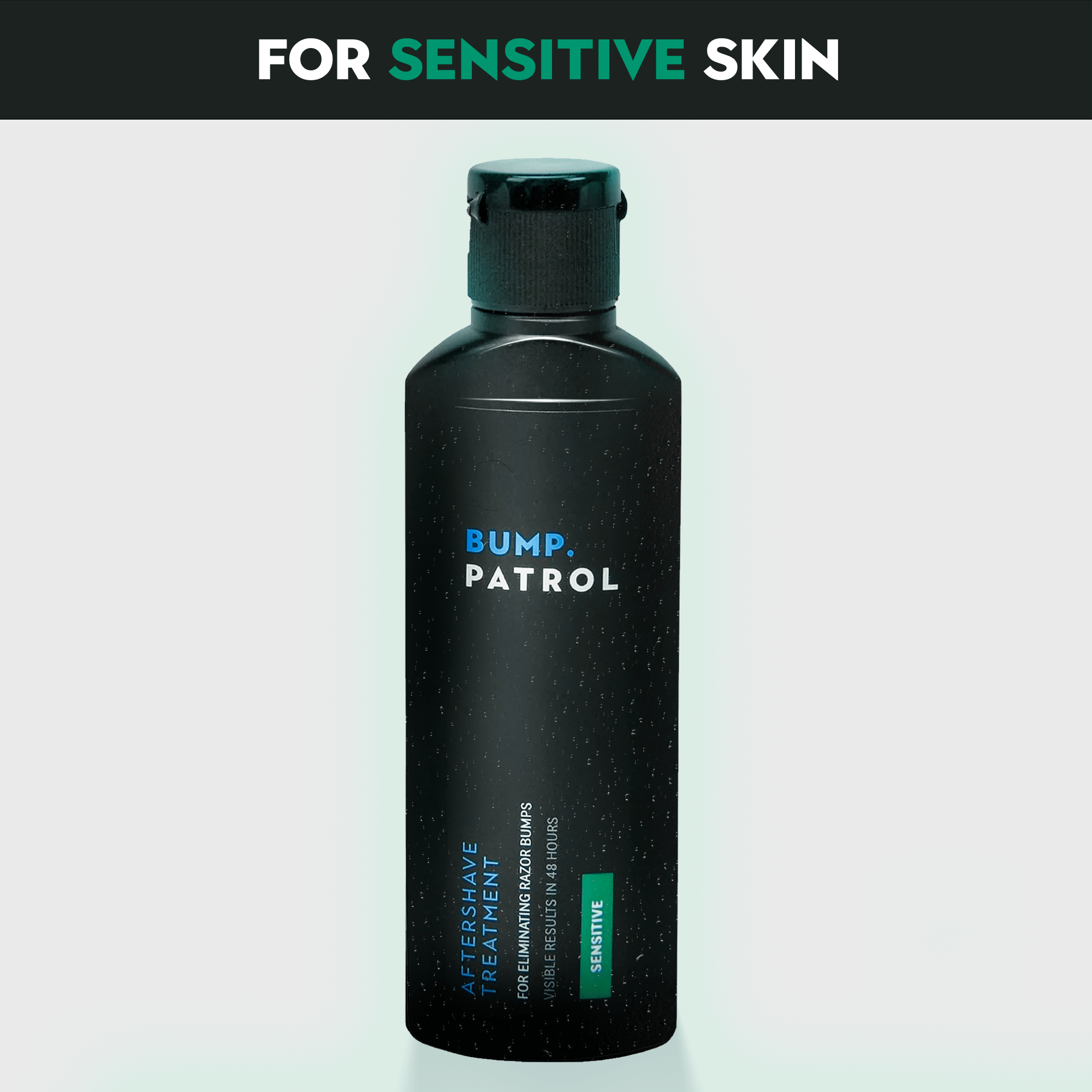 Aftershave Sensitive
The "NO BURN" version of the miracle solution eliminating ingrown hair, razor bumps, and irritation since 1991.

SENSITIVE FORMULA: as effective as the original, but without alcohol. Made with hydration boosters so you see a difference in as little as 48 hours.

GREAT FOR ALL SKIN TYPES: Whether you have a fair Caucasian skin tone or a dark African American skin tone, your skin will thank you for applying this solution.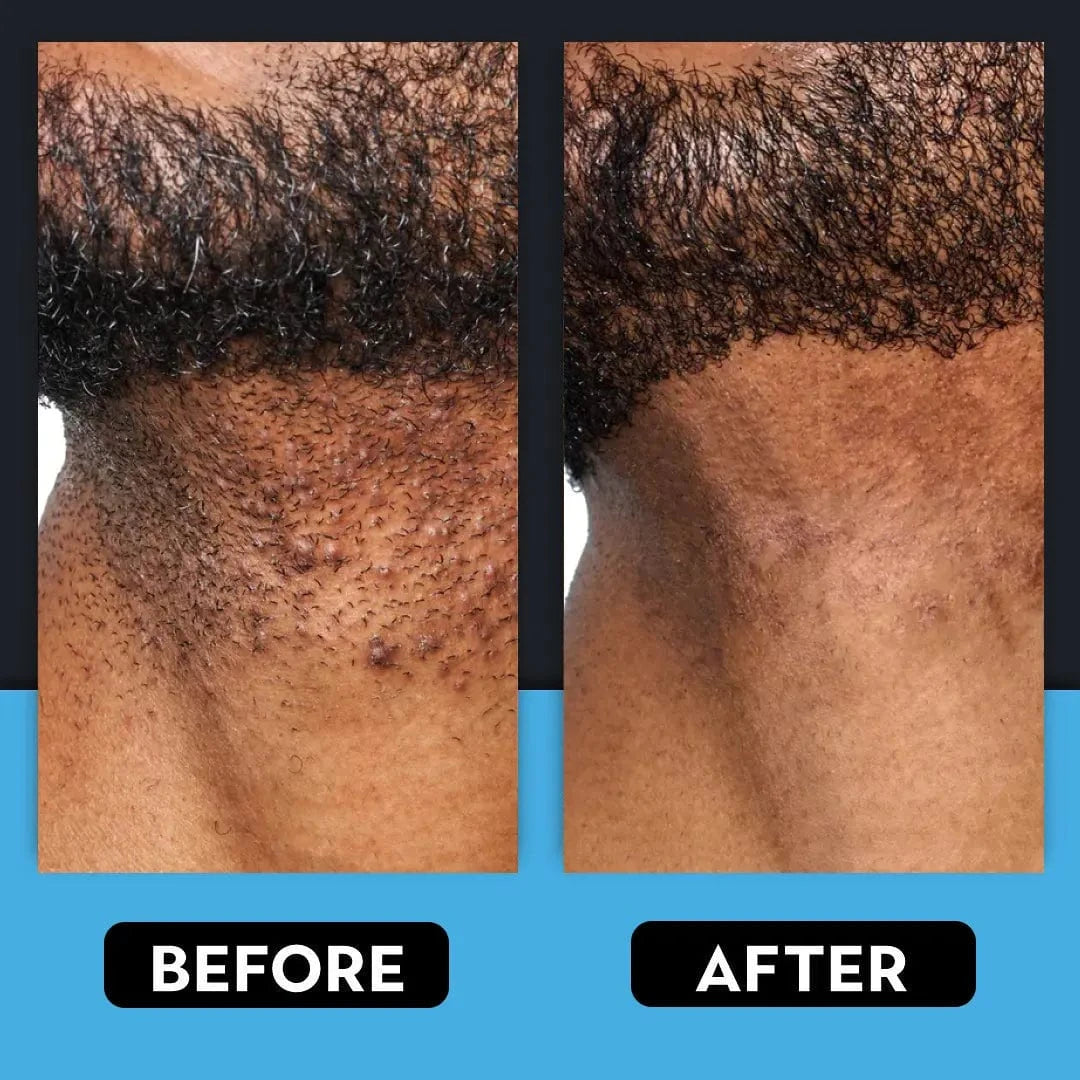 THE SECRET TO HEALING THOSE RAZOR BUMPS
GET RID OF BUMPS IN JUST 48 HOURS
CLOSE PORES & TIGHTEN SKIN: reduce the risk of ingrown hairs and razor bumps.
SOOTHE AND CALM SKIN: reduce the risk of irritation and razor bumps.
NOURISH: hydrate and revitalize your skin, leaving it feeling refreshed.
Keeping your skin smooth & healthy
How it works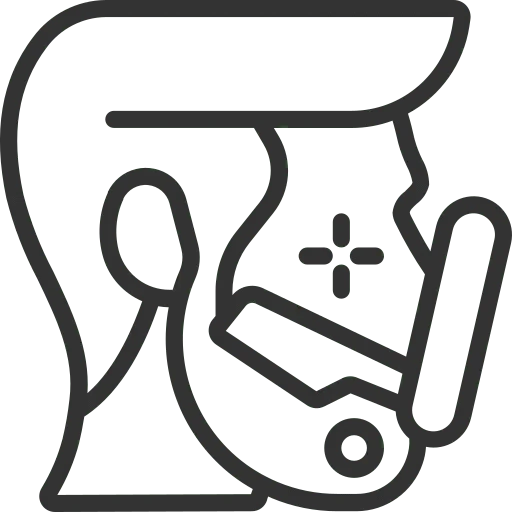 shave
Shave with a fresh blade. Works best with our cool shave gel.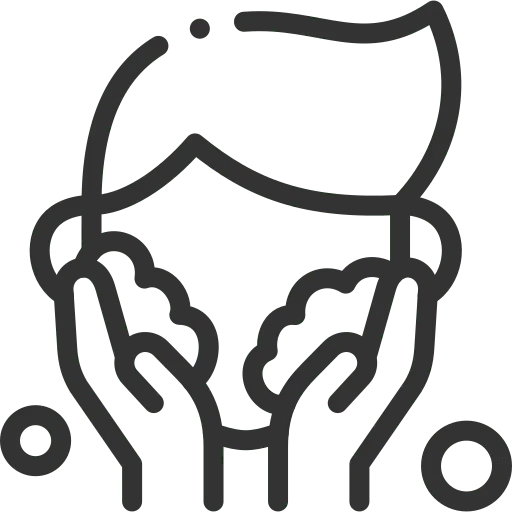 Apply
Reduce the risk of razor bumps and protect your skin right after your shave.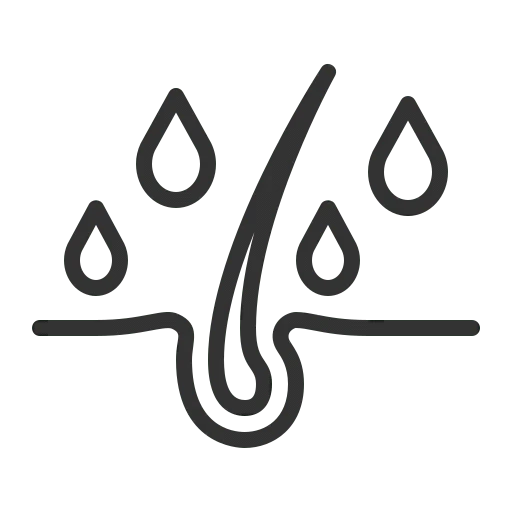 protect
Intense Moisture; Rejuvenates, Soothes, and Cools Your Skin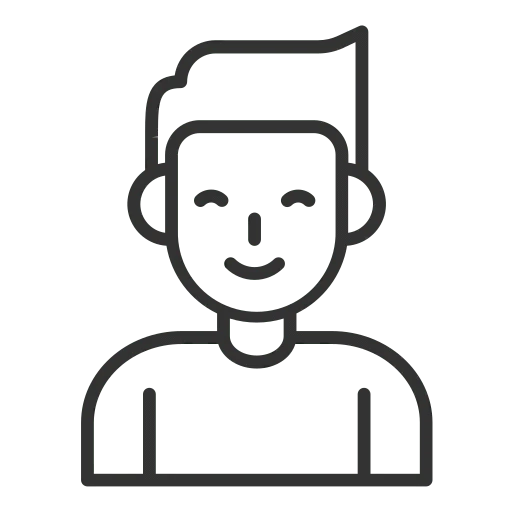 appreciate
Hydrate and revitalize your skin, leaving you feeling refreshed.
What our most loyal customers are saying
Feautured Reviews
TOP RATED GROOMING since 1991
WHY CHOOSE US?
Quick Shipping
All of our product ship from our warehouse in Atlanta, Georgia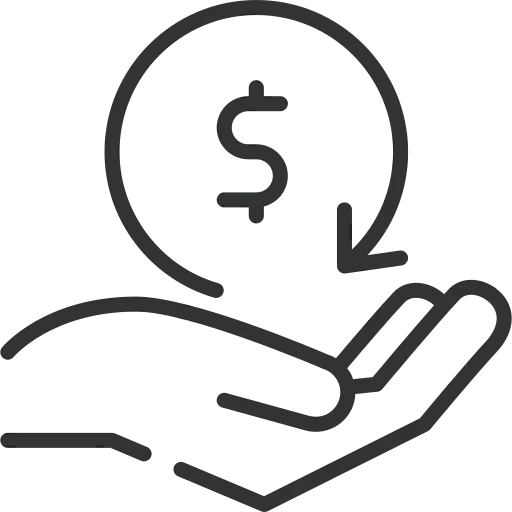 satisfaction
Every order is backed by our 14-Day money back guarantee.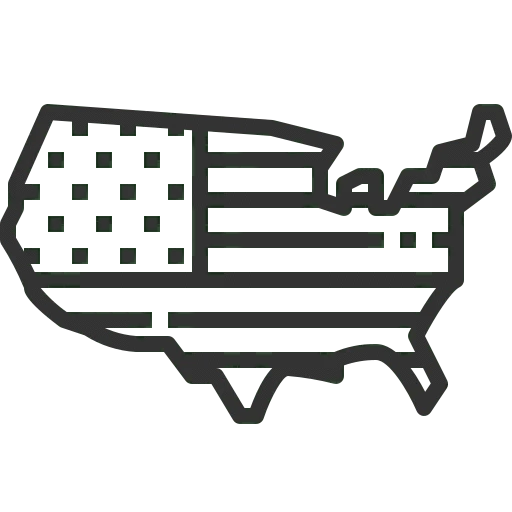 Made in the USA
All of our products are locally sourced and produced in the United States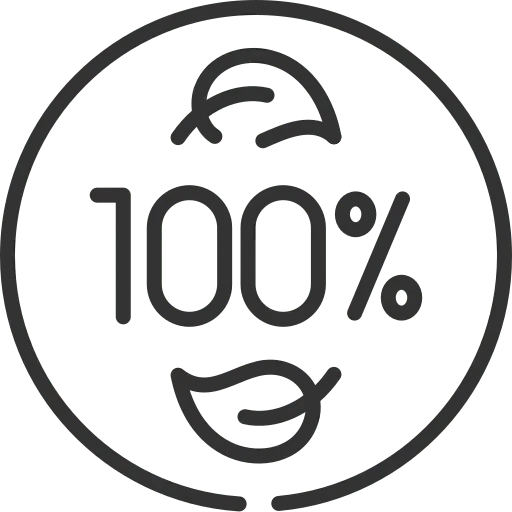 Organic
All of our products that are sulfate-free, paraben-free, and dye-free
Real Customers. Real Results.
Real Reviews
Shipping
Bump Patrol Aftershave is a post-shave treatment designed to soothe and protect skin after shaving. It helps to reduce the risk of razor bumps, irritation, and redness.
The ingredients in Bump Patrol Aftershave are specifically chosen to soothe, hydrate, and protect skin. Some of the key ingredients include aloe vera, witch hazel, and vitamin E.
Yes, Bump Patrol Aftershave is suitable for all skin types. It is specially formulated to provide nourishment and protection for sensitive skin.
Yes, Bump Patrol Aftershave can be used on other parts of the body, such as the legs and underarms.
No, Bump Patrol Aftershave has a subtle, refreshing scent that will not overpower your fragrance or cologne.
Bump Patrol Aftershave can be purchased at many fine retailers and online. Please visit our website for a list of retailers near you.
The kit typically lasts for several months, depending on usage.
Yes, Patrol Grooming is cruelty-free and does not test on animals.
The scent of the shaving cream is usually a light mint and subtle fragrance that is not overpowering.
Yes, the kit is backed by a 14 day money-back guarantee.
Other
You can contact us through our contact page! We will be happy to assist you.