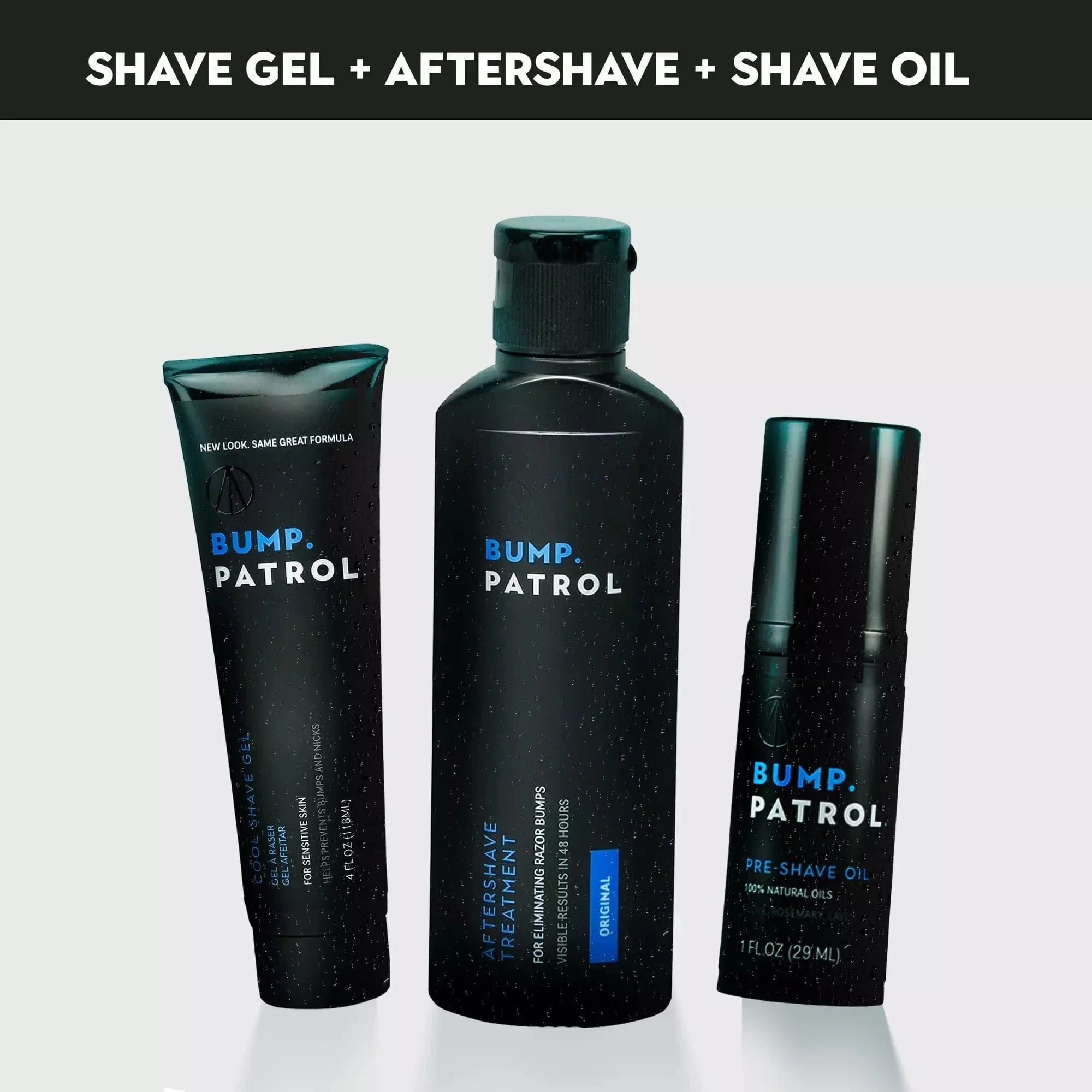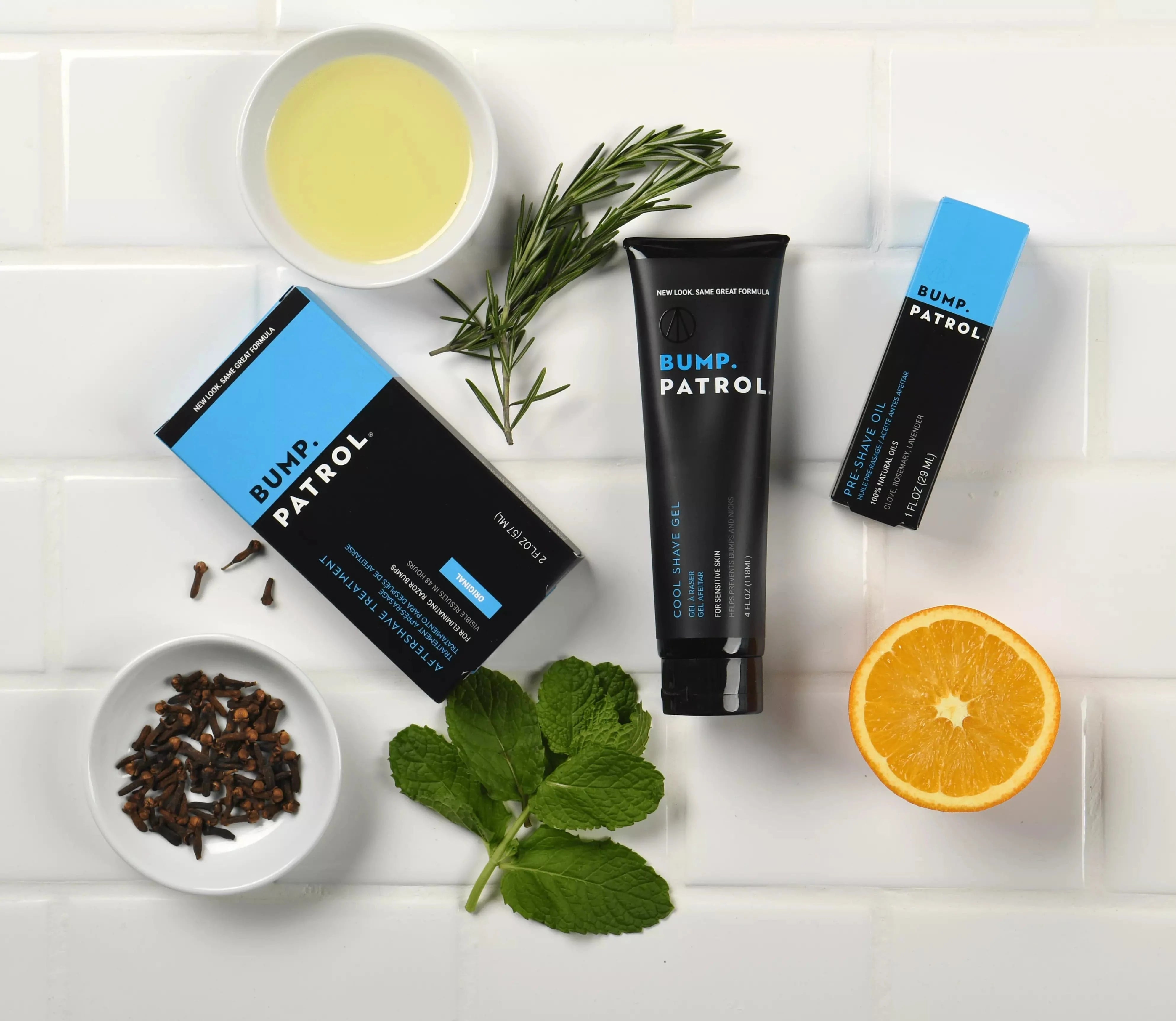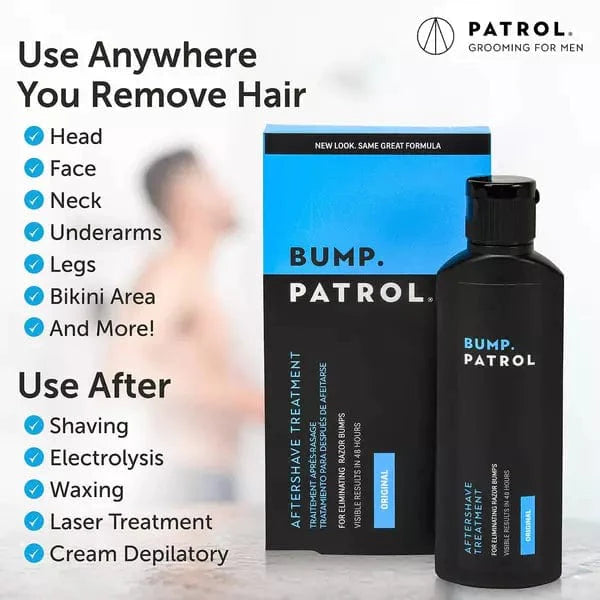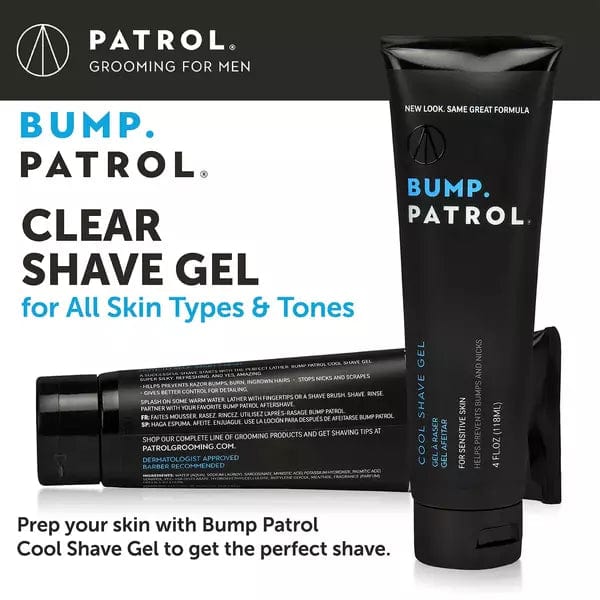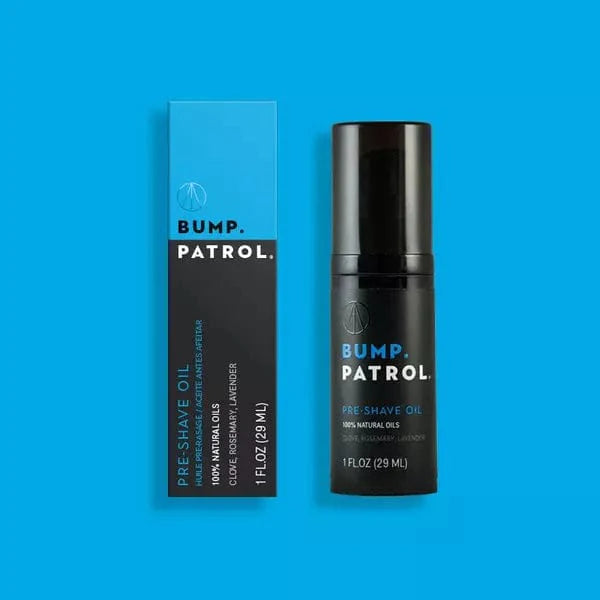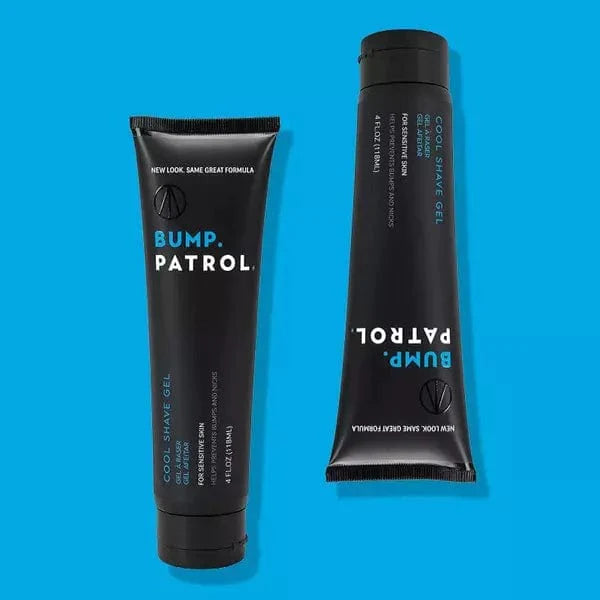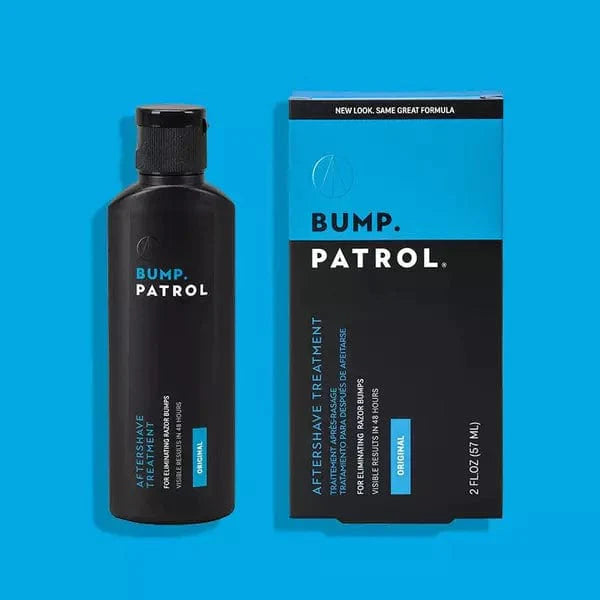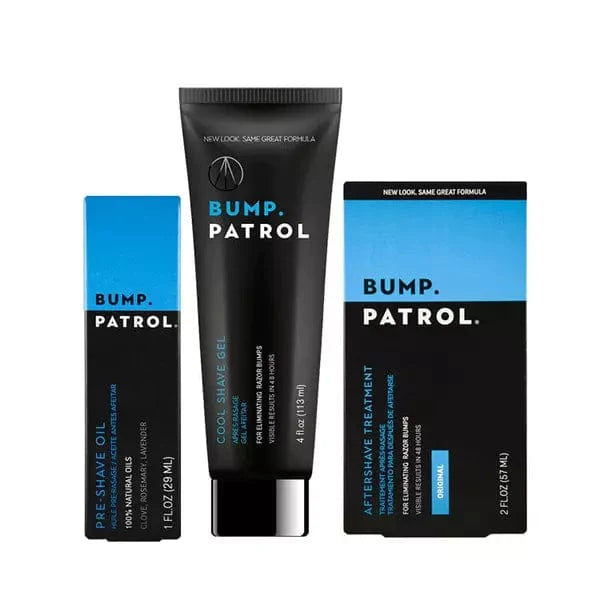 ESSENTIAL SHAVE KIT
Does shaving cause havoc to your skin? 
Tired of being plagued with ingrown hairs & razor bumps?
Bump Patrol Comes to The Rescue! 
Helping eliminate skin irritation and razor bumps.
Leaving your skin feeling refreshed and revitalized.

Your Shave Kit Includes: 
1x Pre-Shave Oil 
1x Cool Shave Gel 
1x Aftershave Treatment

get rid of razor bumps fast
works in 48 hours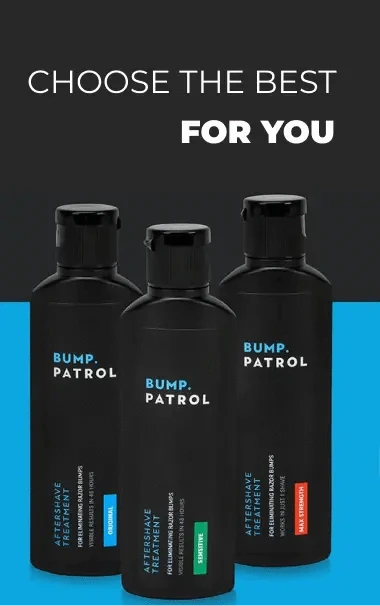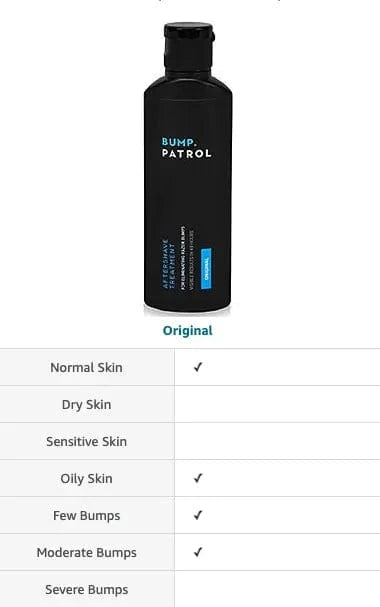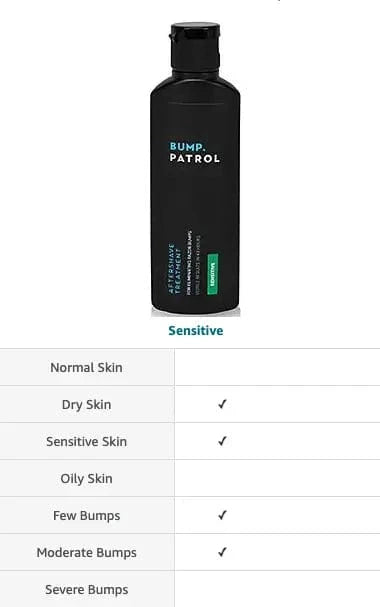 Keeping your skin smooth and healthy
How it works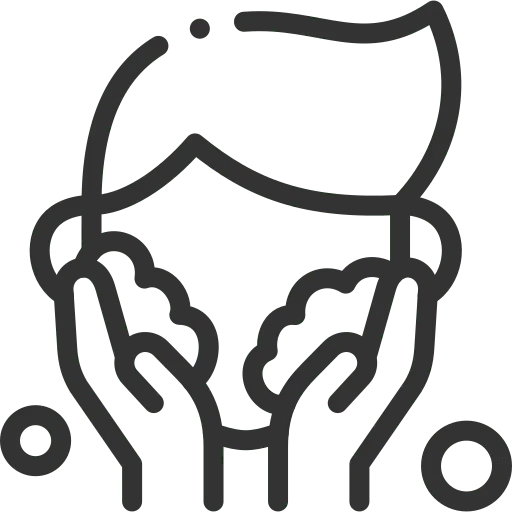 prep
Washes Away Impurities; Keeping Your Skin's Natural Oils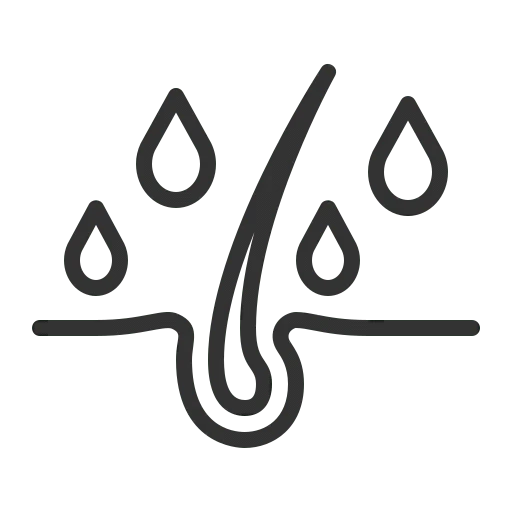 lather
Intense Moisture; Rejuvenates, Soothes, and Cools Your Skin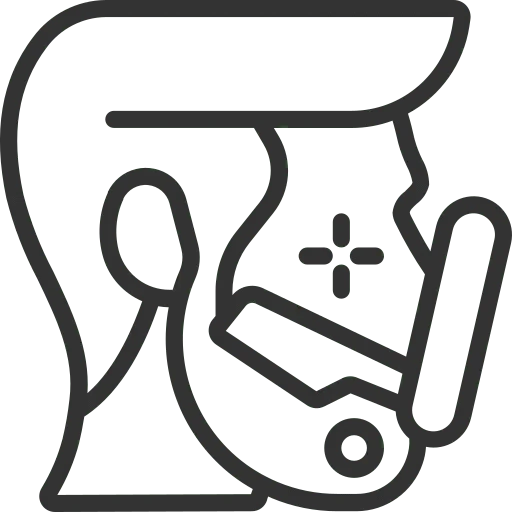 shave
Smooth Razor Glide; Enjoy a Refreshing, Cooling Sensation.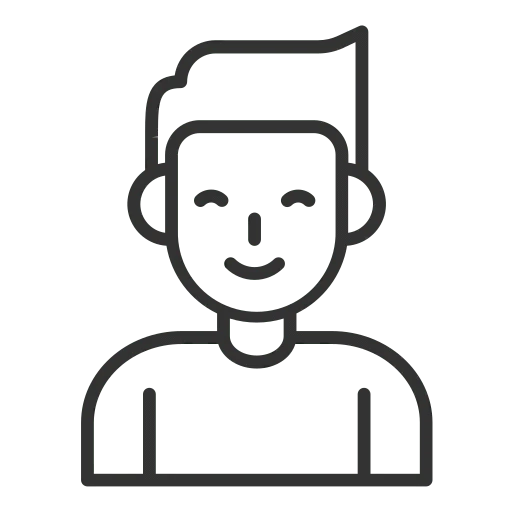 treat
Close Pores & Soothe Skin; Reduce The Risk of Ingrown Hairs And Razor Bumps.
Everything you need for a perfect shave
What's In The Kit?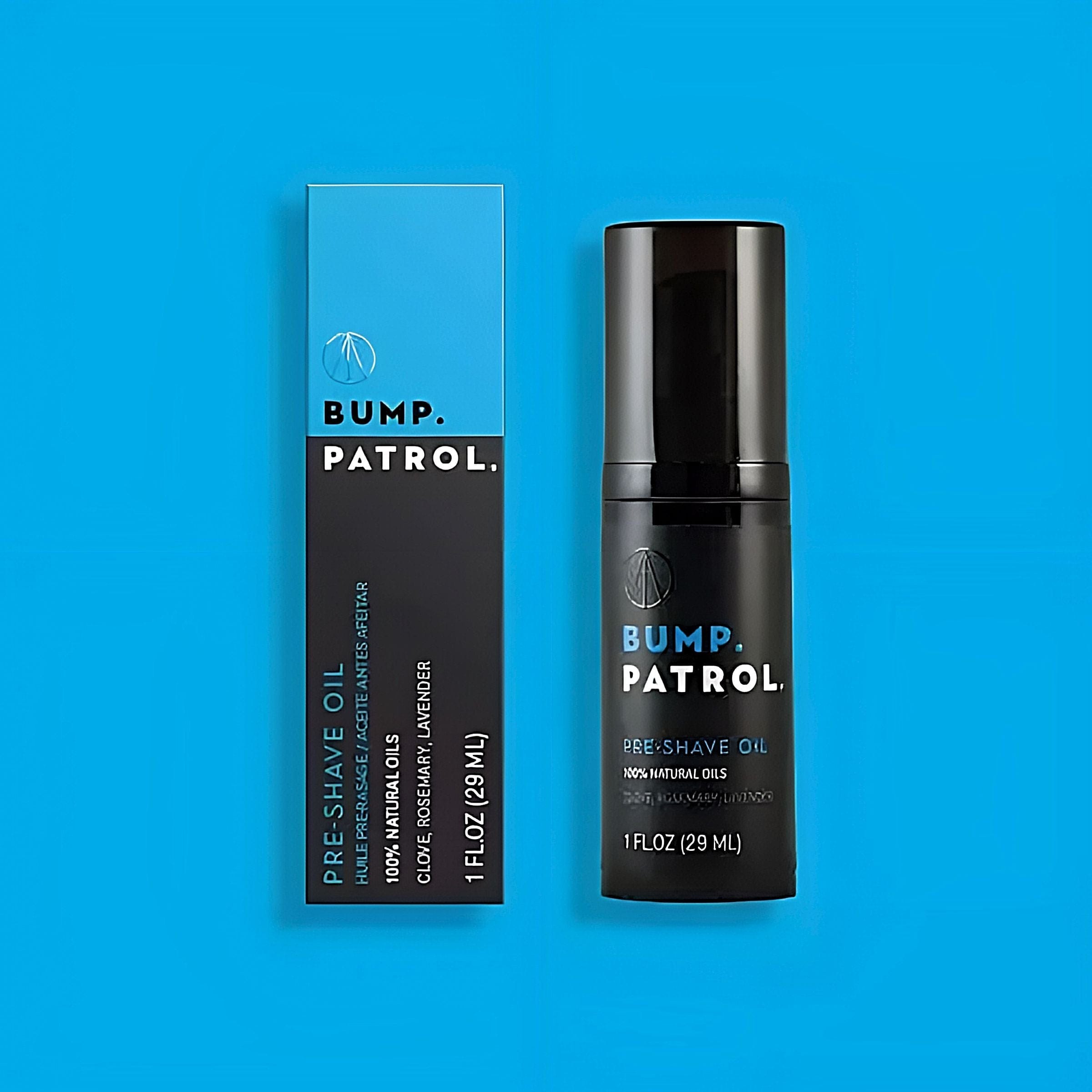 The Perfect cleanser
1. Pre-Shave oil
PROTECTIVE BARRIER: Help reduce the risk of skin irritation and razor bumps.
SOOTHE & HYDRATE: Leaves skin feeling refreshed and revitalized.
LIFT & SOFTEN HAIRS: Make it easier to achieve a close and comfortable shave.
for the perfect razor glide
2. COOL SHAVE GEL
A RICH, CREAMY, LATHER: Reduce the risk of nicks and cuts that can lead to razor bumps.
FRESH MINT SCENT: Leaves you feeling refreshed and energized, making it a great addition to any morning grooming routine.
HEALTHY SKIN: Reduce redness and irritation, leaving skin looking and feeling healthy.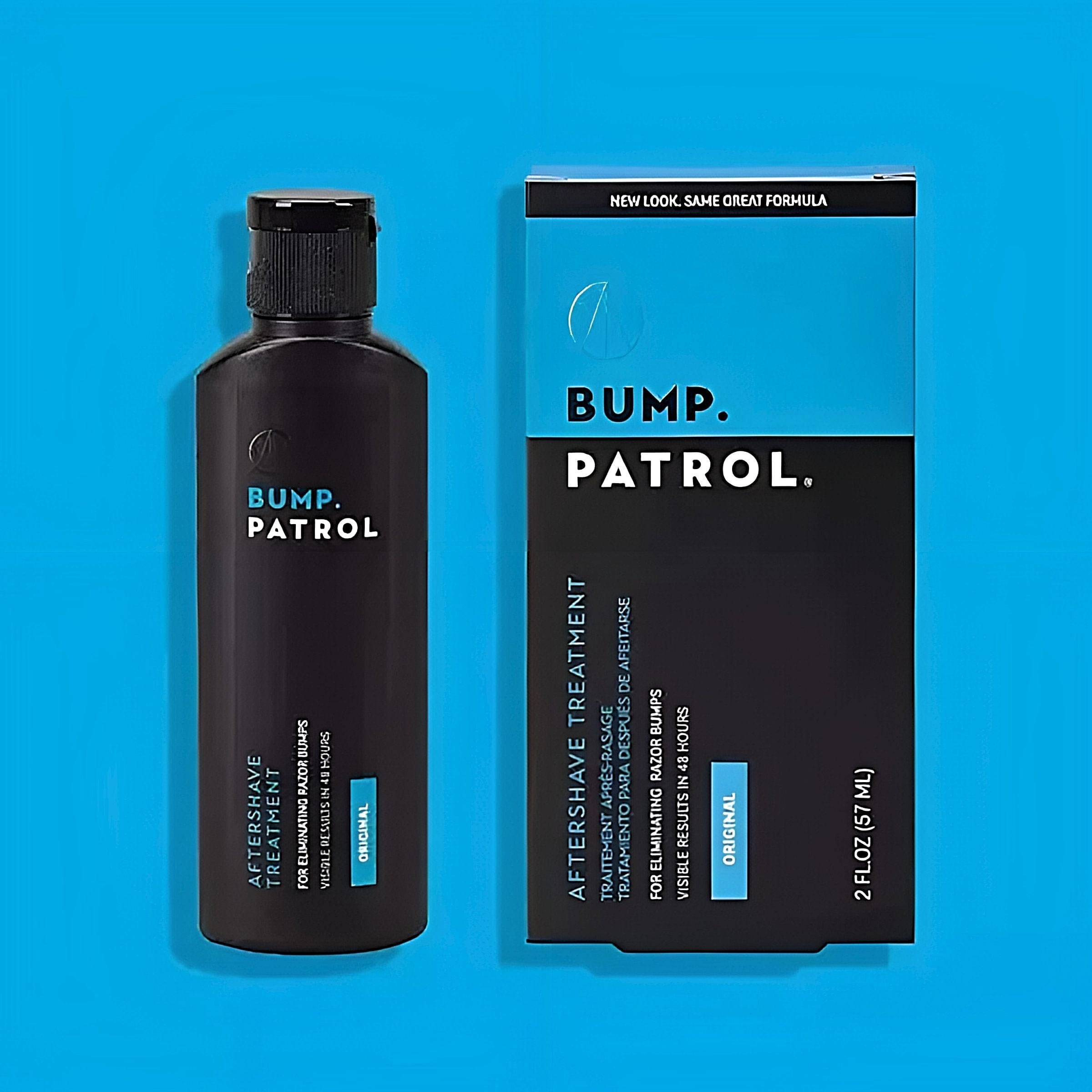 THE SECRET TO HEAL THOSE BUMPS
3. AFTERSHAVE TREATMENT
CLOSE PORES & TIGHTEN SKIN: reduce the risk of ingrown hairs and razor bumps.
SOOTHE AND CALM SKIN: reduce the risk of irritation and razor bumps.
NOURISH: hydrate and revitalize your skin, leaving it feeling refreshed.
What our most loyal customers are saying
Feautured Reviews
TOP RATED GROOMING since 1991
WHY CHOOSE US?
Quick Shipping
All of our product ship from our warehouse in Atlanta, Georgia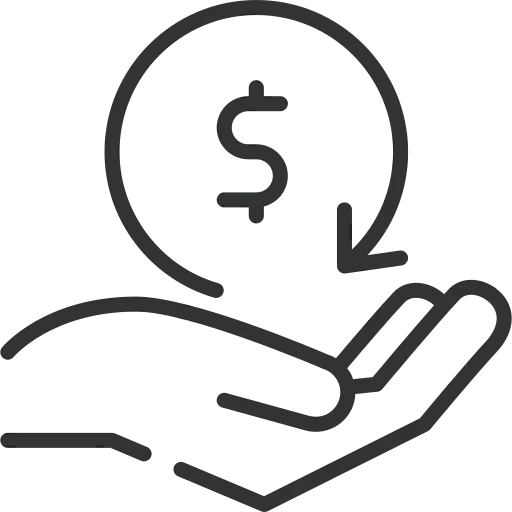 satisfaction
Every order is backed by our 14-Day money back guarantee.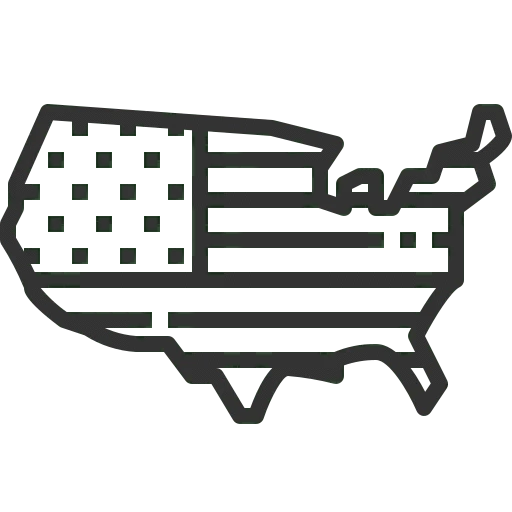 Made in the USA
All of our products are locally sourced and produced in the United States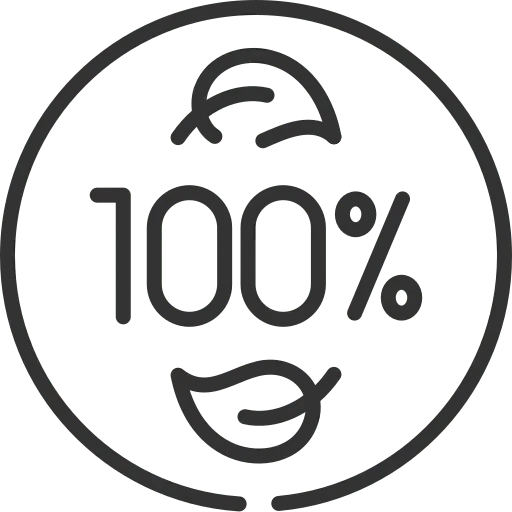 Organic
All of our products that are sulfate-free, paraben-free, and dye-free
Real Customers. Real Results.
Real Reviews
Shipping
The kit includes a pre shave oil, shaving cream, and our famous aftershave.
Yes, the products in the Essential Shave Kit are formulated to be suitable for all skin types.
It depends on where you are. Orders processed here will take 5-7 business days to arrive. Overseas deliveries can take anywhere from 7-16 days. Delivery details will be provided in your confirmation email.
The shaving cream in the kit contains ingredients that help to hydrate and lubricate the skin, reducing the risk of irritation, nicks, and cuts during shaving.
The kit can be used daily or as needed.
Yes, the kit can be used on all skin types.
The kit is made with natural ingredients and is safe for most skin types, including sensitive skin.
The kit typically lasts for several months, depending on usage.
Yes, Patrol Grooming is cruelty-free and does not test on animals.
The scent of the shaving cream is usually a light mint and subtle fragrance that is not overpowering.
The Essential Shave Kit can be purchased on the Patrol Grooming website or through authorized retailers.
Yes, the kit is backed by a 14 day money-back guarantee.
Other
You can contact us through our contact page! We will be happy to assist you.